The next clue was a bit of foreshadowing to the eventual theme, and it read:
"May the odds be ever in your favor."  
Page 3, first letter 4th line.   Page 25 6th letter 9th line."  Etc Etc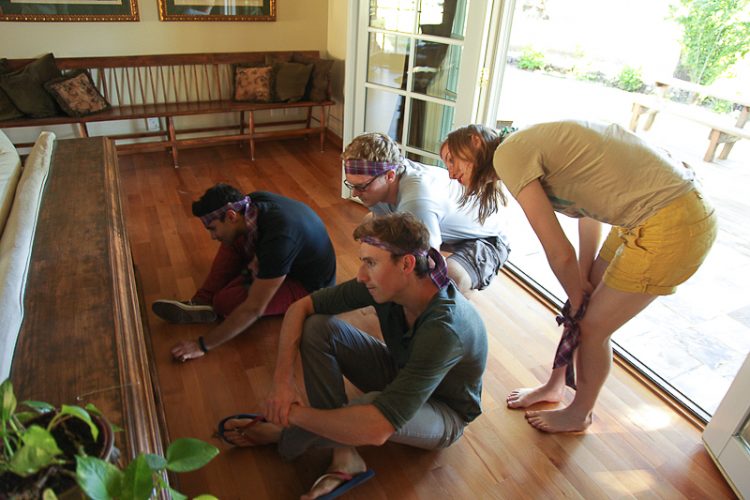 Searching through the house, they found a bookshelf that contained The Hunger Games, and using all the above directions, ended up pulling letter by letter to create the phrase:
Under bbq sink.  Yes in the mud.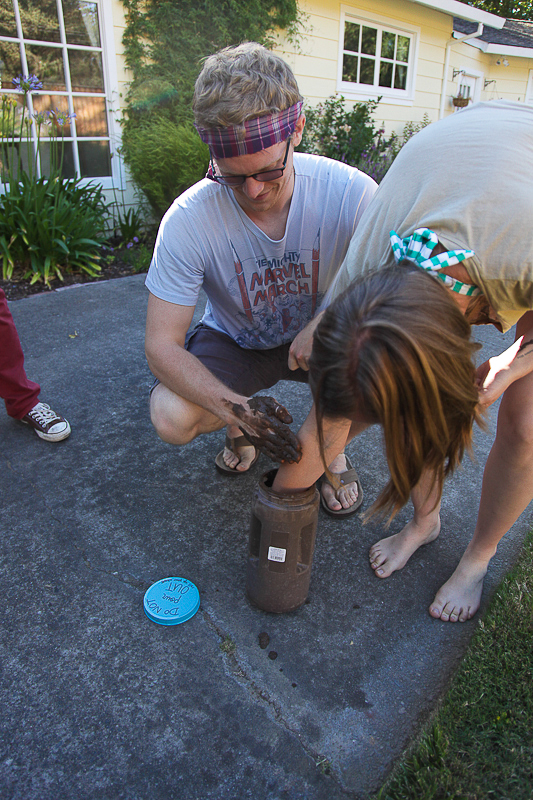 Under the BBQ sink was a grotesque mud-and-slimy-thing filled jar, and after digging around in it they eventually pulled out a sealed baggie containing the next clue.  Luckily we had a willing volunteer in the mix.  Yuck!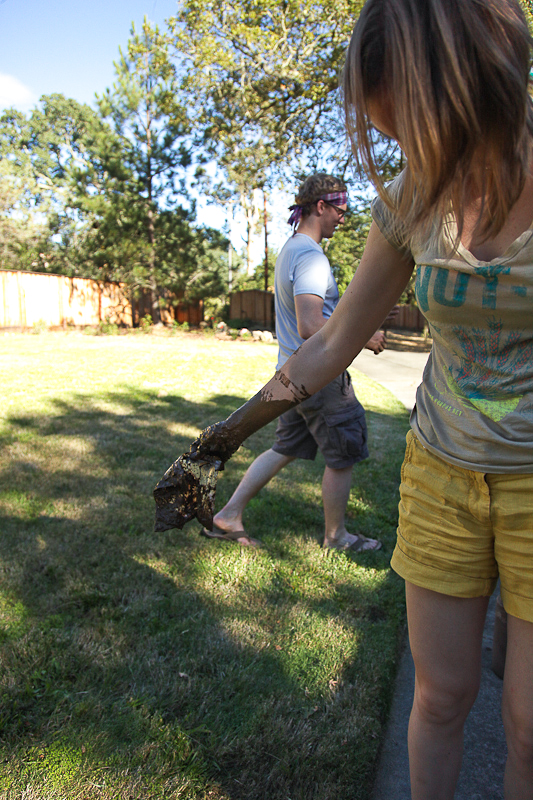 Next was a little translation test: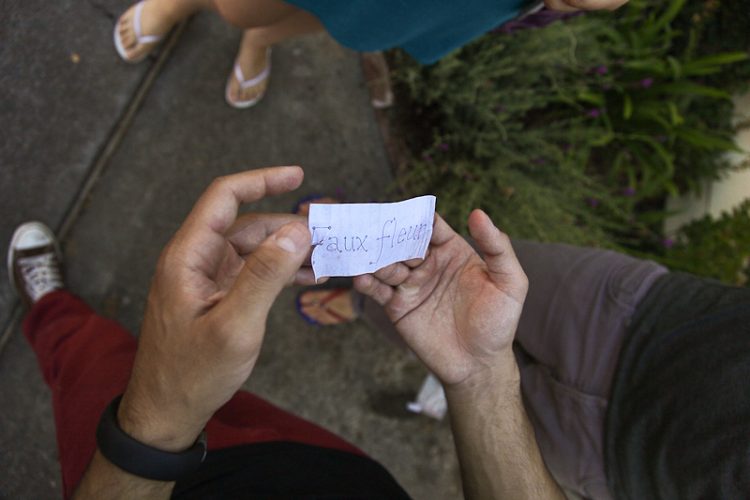 After finding the next clue in a bunch of fake flowers, plus a few other clues in between (like I said, there is not enough room for everything!), they found a magazine-cutout clue that led them to a tree outside in the street.  Searching for a tree with a hole in it, they spotted something!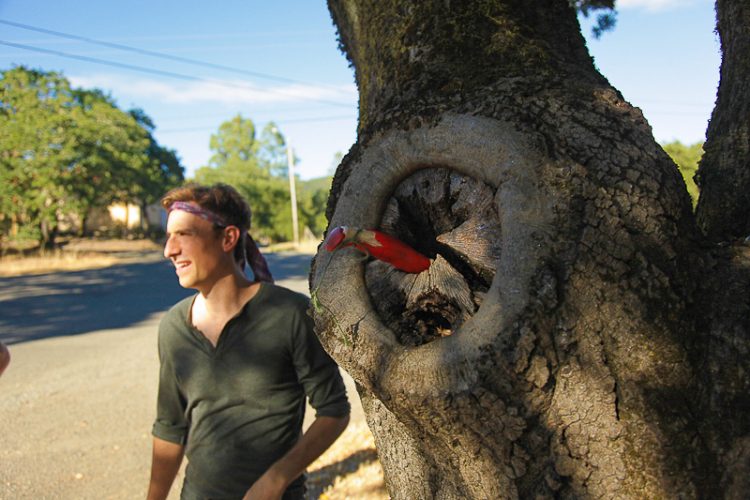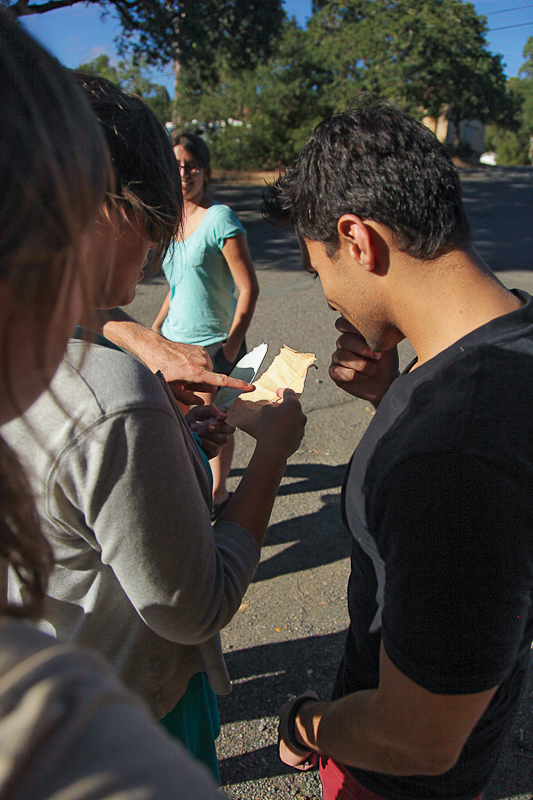 Inside was a trowel, and attached to it was a hand-drawn treasure map!  Let's gooooo!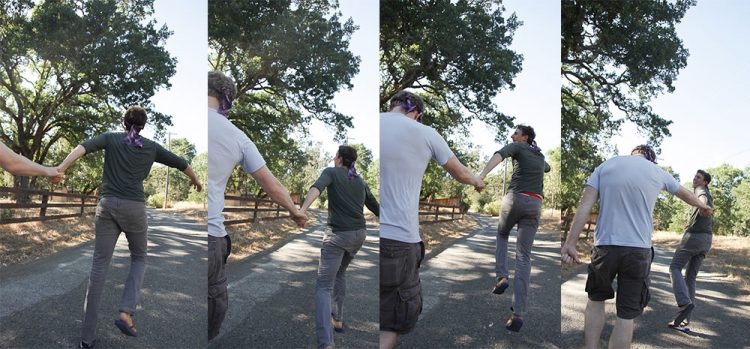 What happens next?