The Epic Fort 2017 theme was dark and light!
First, the video:
Photo Overview: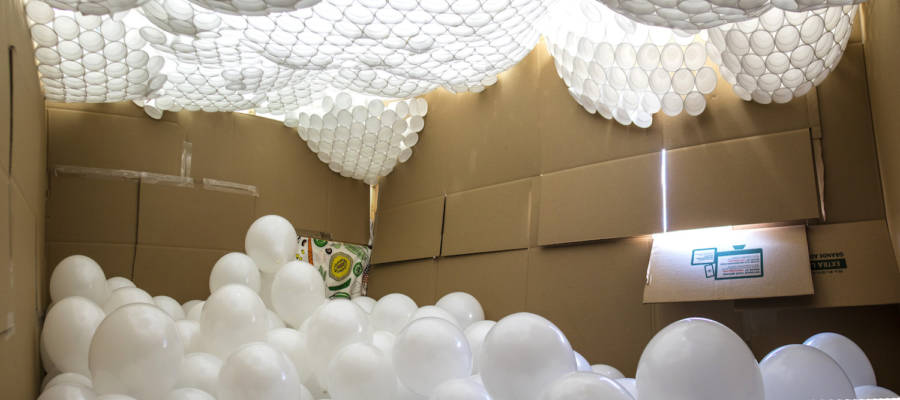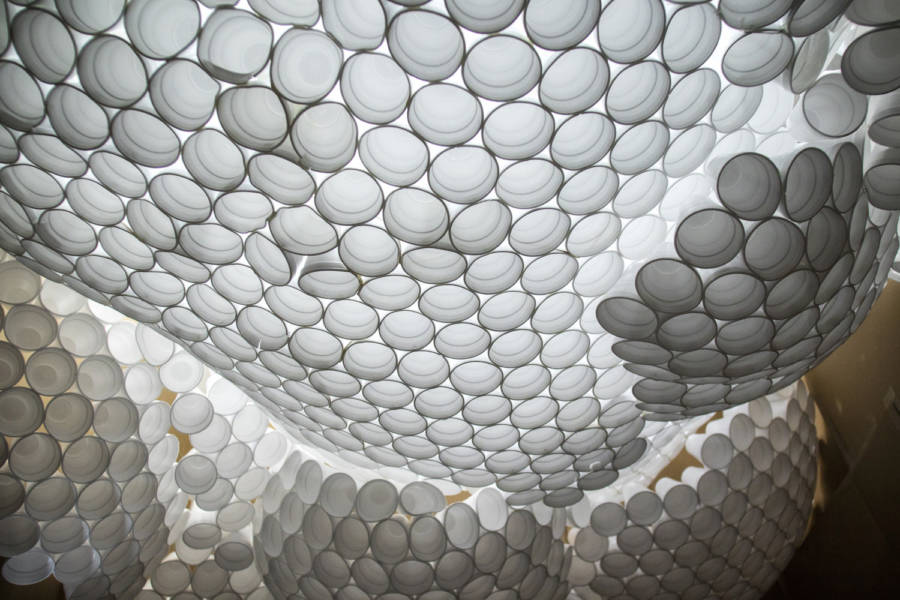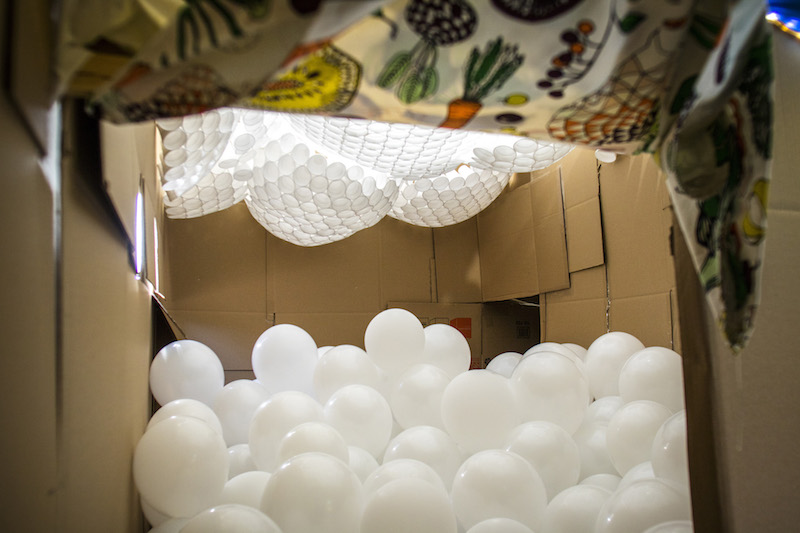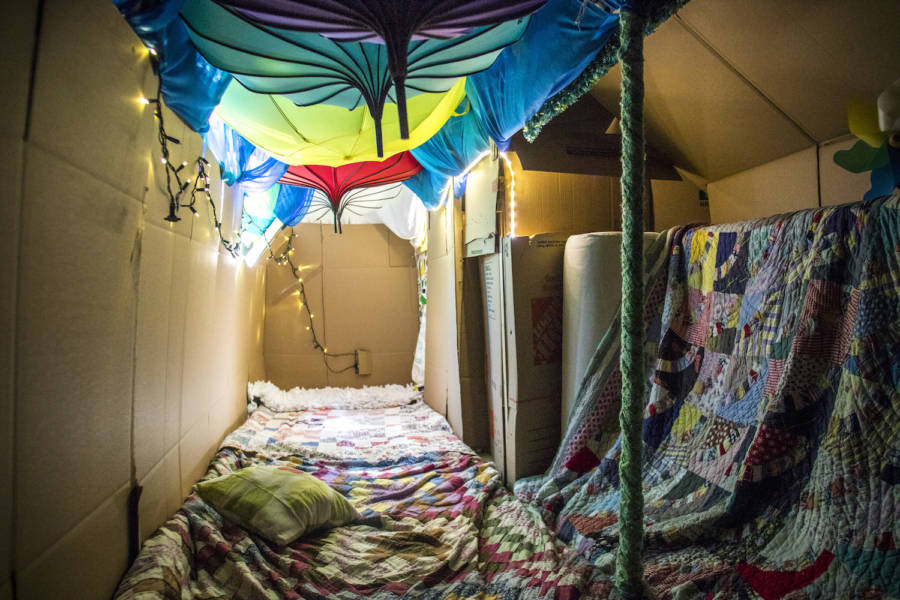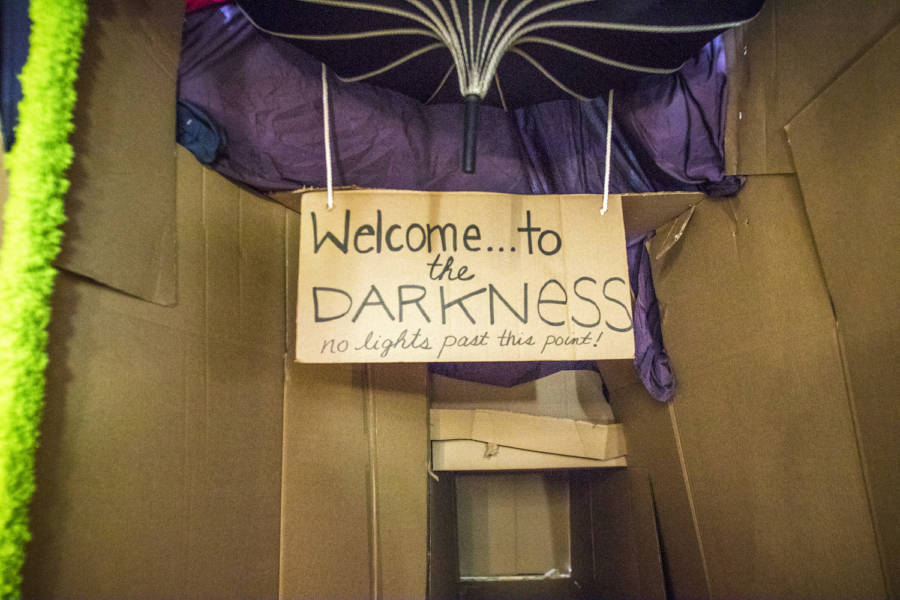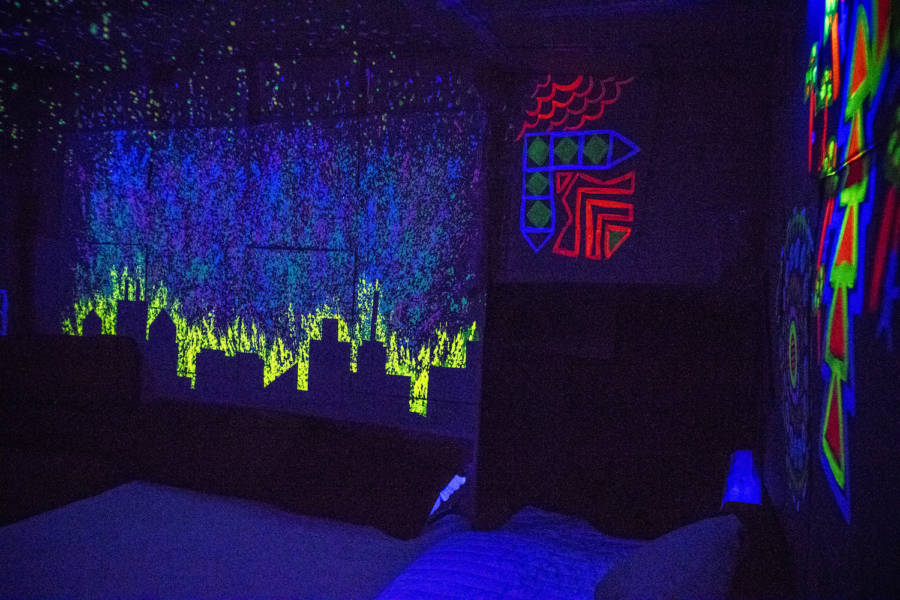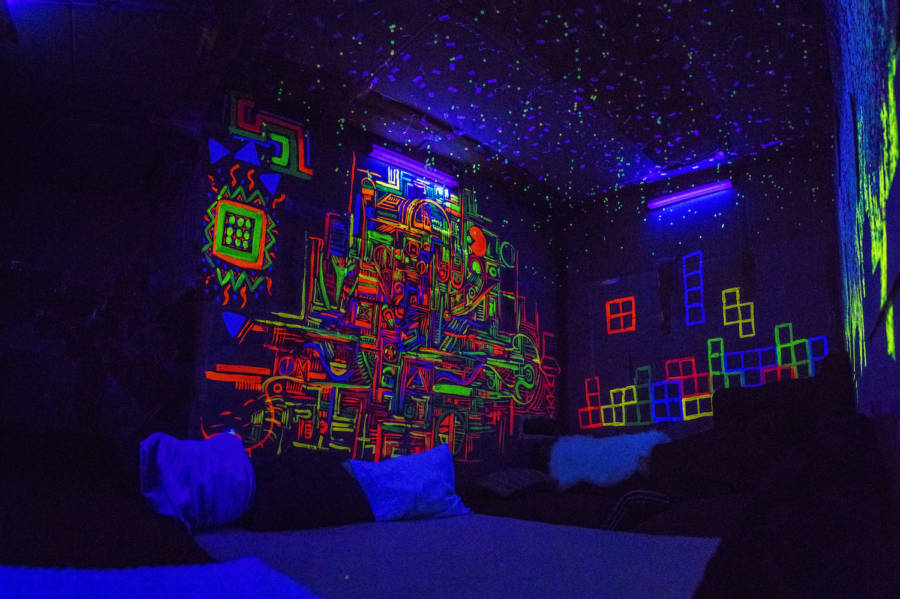 Fort Description (and more pics)
Initial plan: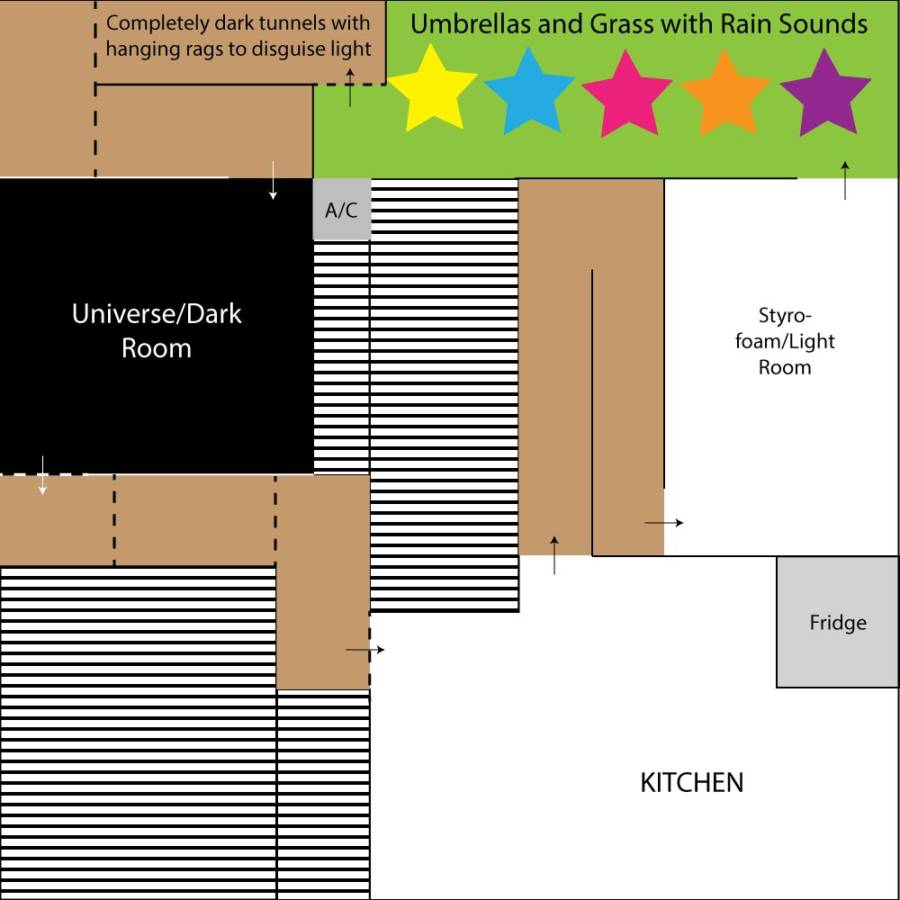 The fort started out bright and white with a complicated styrofoam cup ceiling. Took quite a long time to do and involved rubber banding the cups together, hot gluing them, and then stringing them up in all kinds of ways.
The next room was full of colors, including our fun rainbow umbrellas!
The final room was pitch dark. Like, 100% pitch black, no light whatsoever. However, every 5 minutes a blacklight would shine for about 2 seconds, illuminating the crazy blacklight designs on the walls. Here's a little clip of the nonsensical discussions that occurred during the darkness (the screams are from when the light surprises everyone each time):
And some more photos: