Donna asked me to create the succulent centerpieces for her wedding, and it was like she had given me the best gift ever—a reason to both go thrift storing like crazy, but also to go on succulent "acquisition" walks nonstop.
Items required:
3-5 white thrift store bowls/pots, multiplied by the number of tables at your wedding (it ended up being about 40 pots for my project)
a bag of soil
3-5 succulents per pot.
TIME—6 months is best.  Partially to acquire all the white bowls, and partly so that your succulents can grow nice and big and natural-looking.
So basically—I went to all the thrift stores in my neighborhood….for about 6 months.  I would snatch up every dish or pot or bowl that was white and somewhat ornate, and made sure that my average cost per piece was no more than $1.  It became so routine that the workers in the stores would tell me whether they had any new good ones when I walked it.
The second part is grabbing the succulents.  I will admit that they partly came from my own garden, and partly from walks around the neighborhood or friends' houses.  Usually you can find a broken piece on the floor around a big succulent pot, or if the neighbor doesn't mind you can snap off a leaf and plant it in your pot and it will still grow.
Anyway, here are the babies I came up with!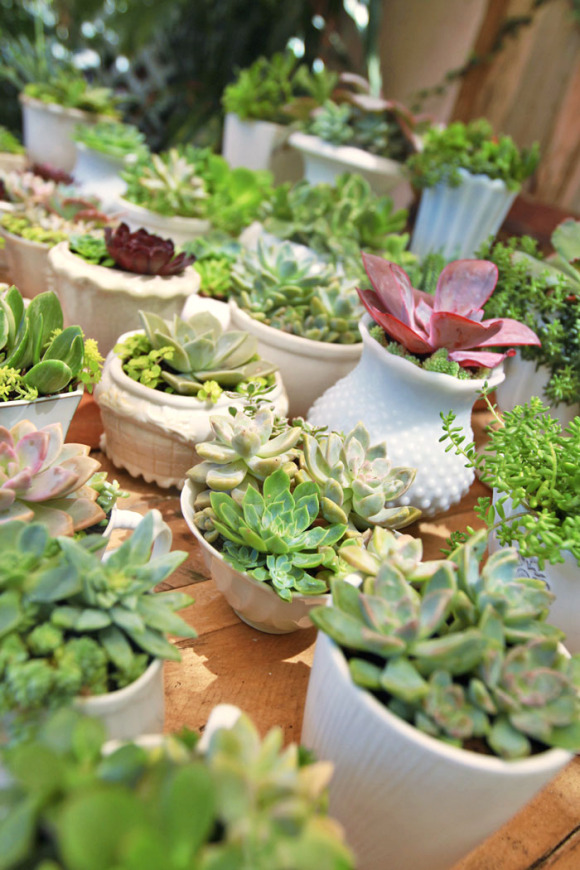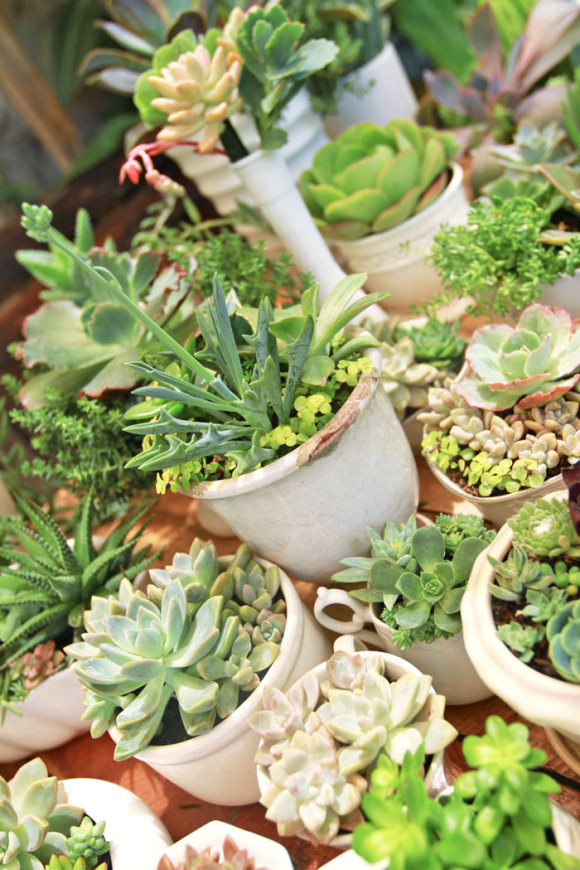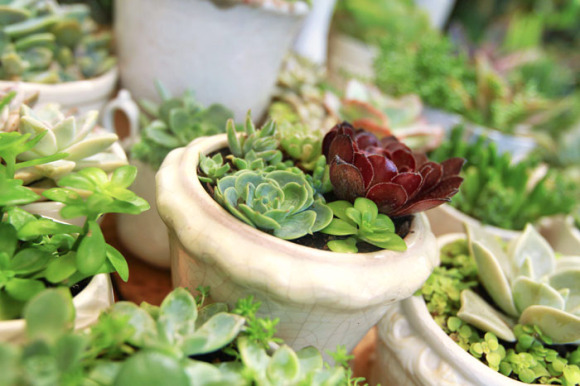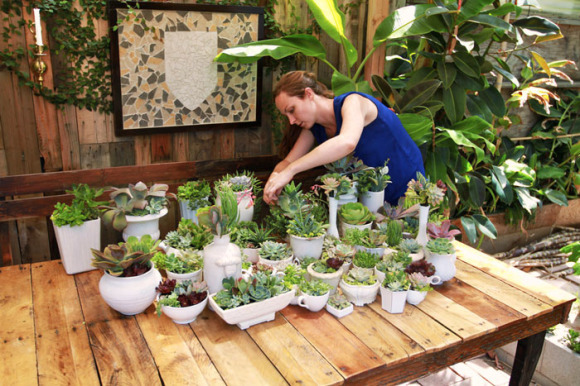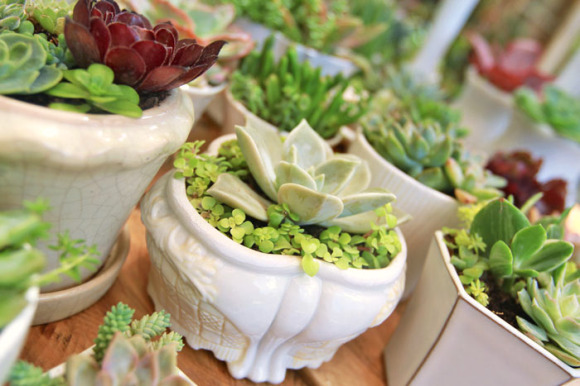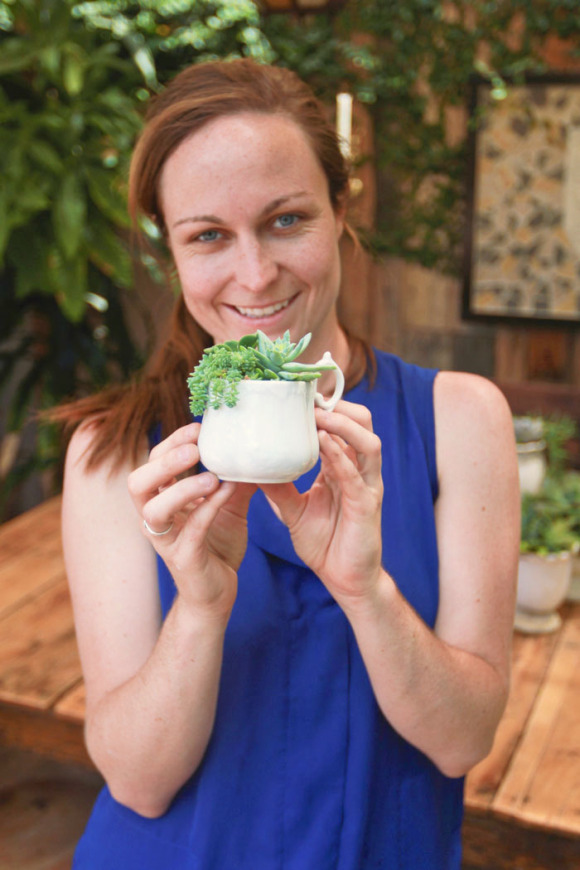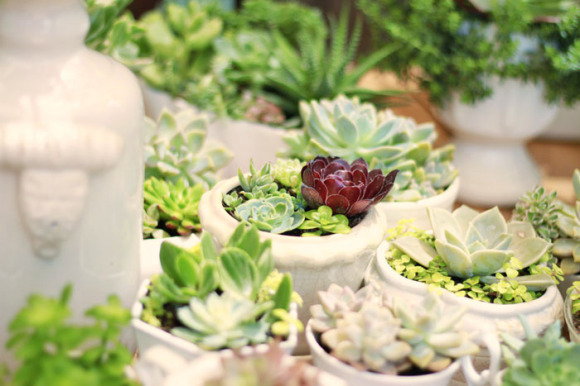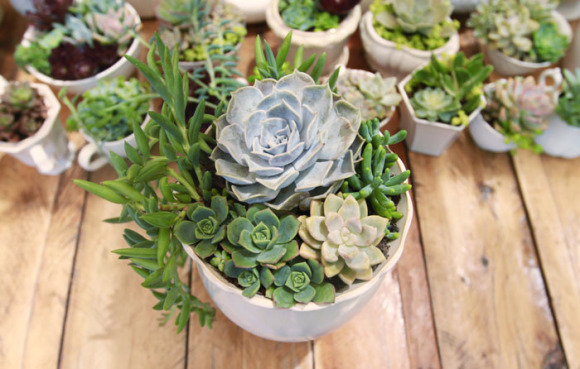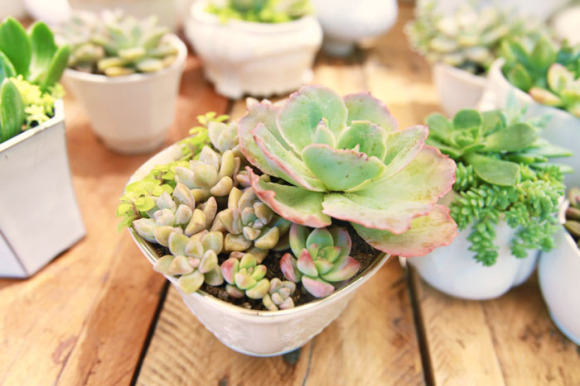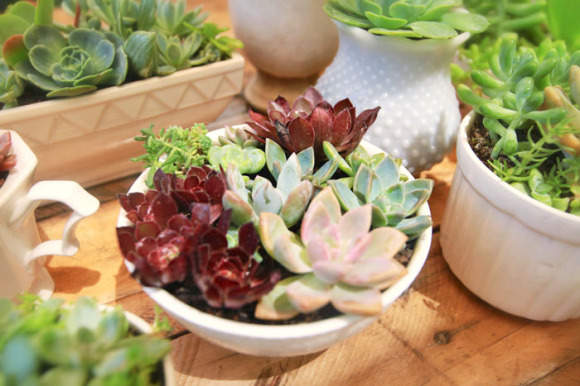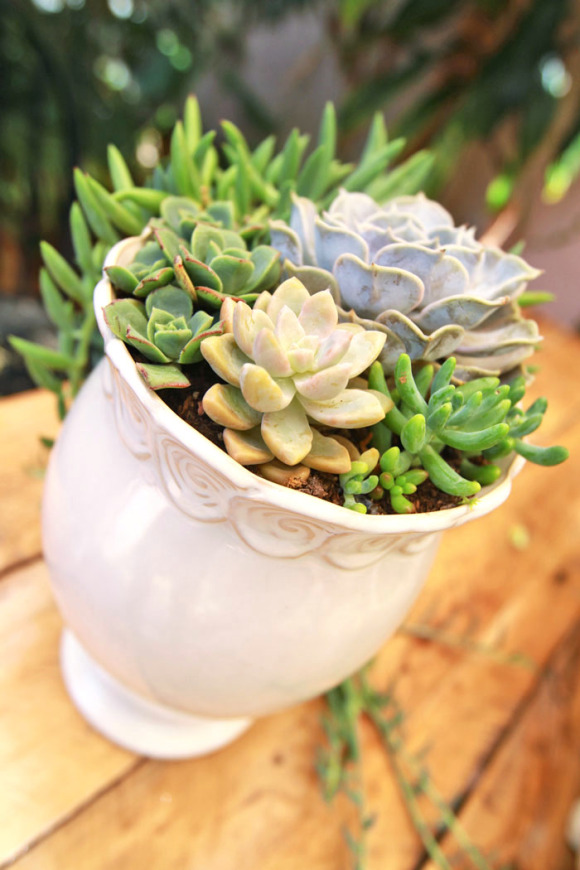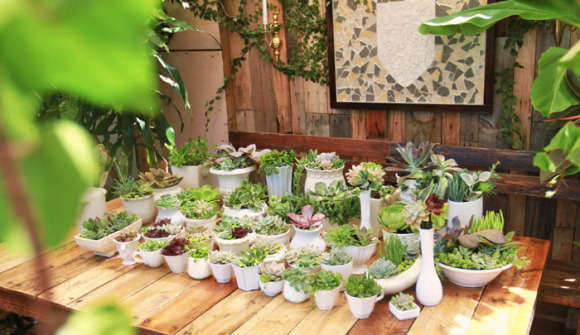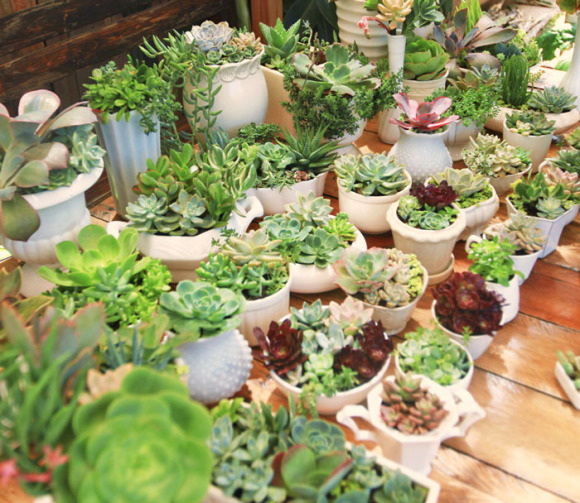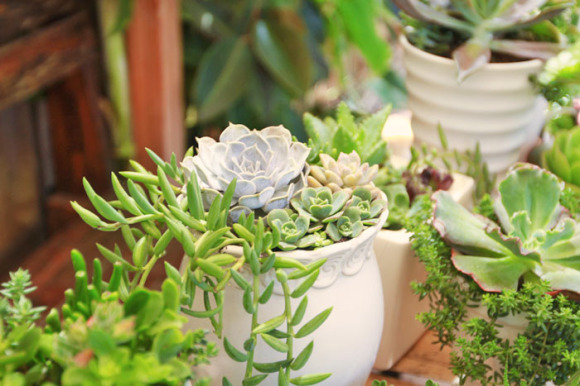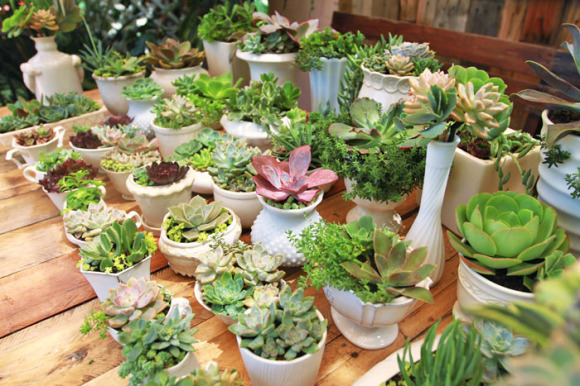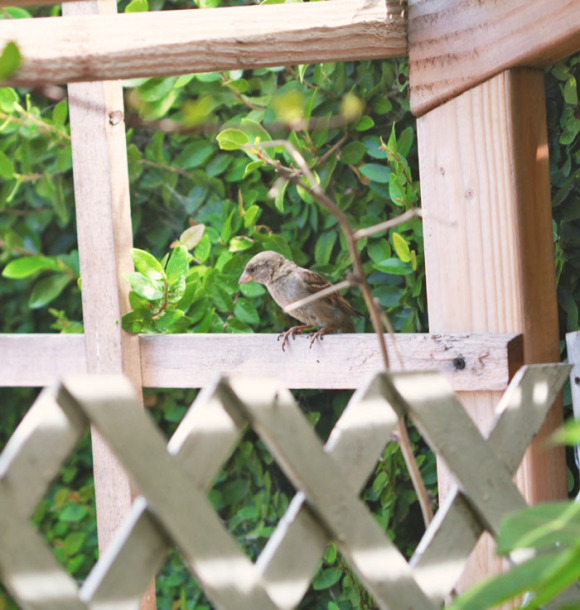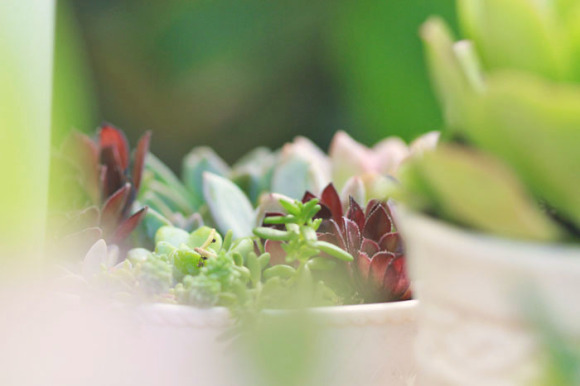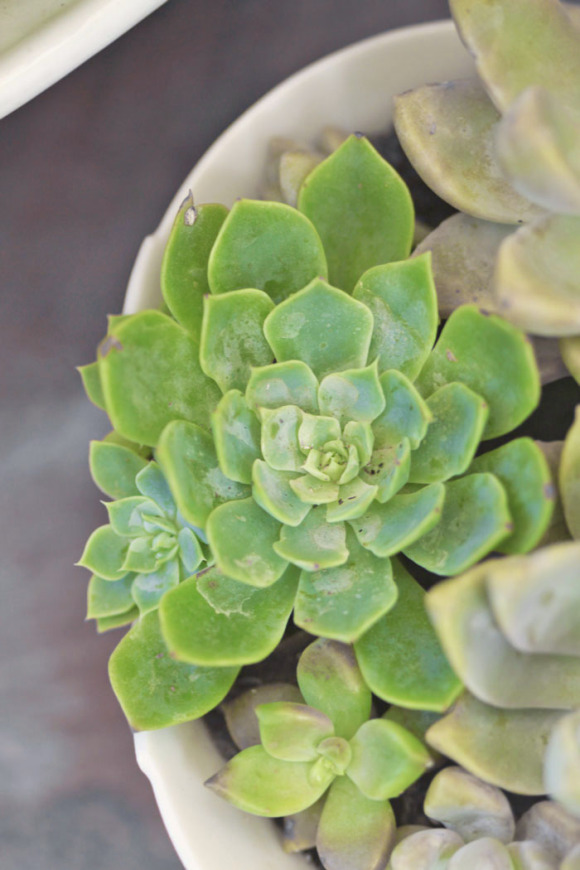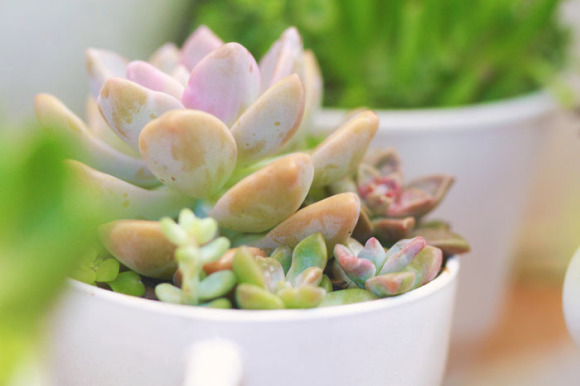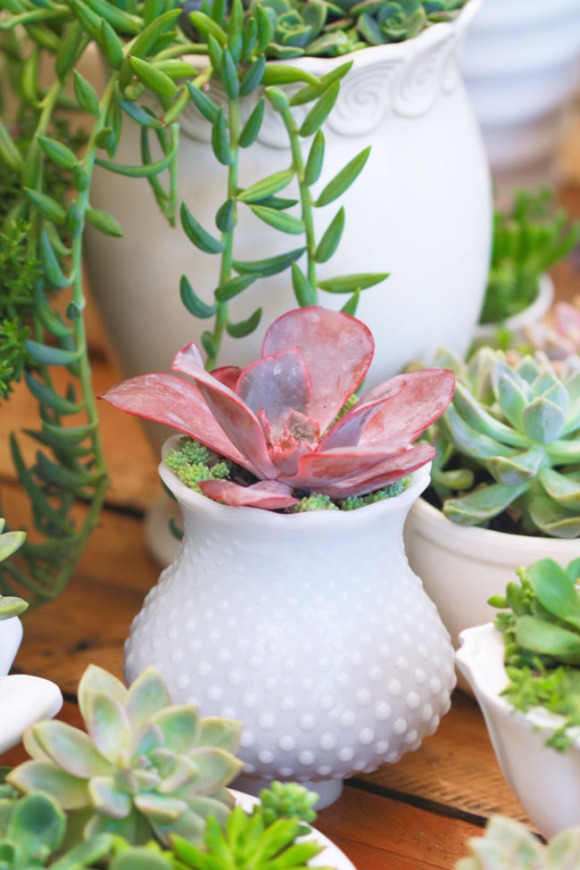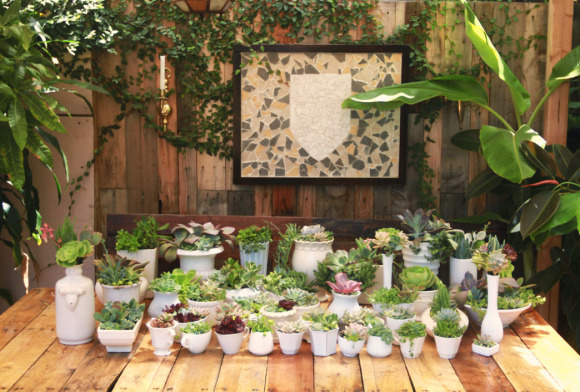 I'm really happy with the result, and the succulent wedding centerpieces looked great the wedding with all of Donna's really awesome decorations (old books, etc).  People wanted to take them home so the DJ had everyone at each table play a hot-potato-like game to decide which person got to choose the one they wanted.  We also even made succulent bouquets for the bride and maid of honor (me)!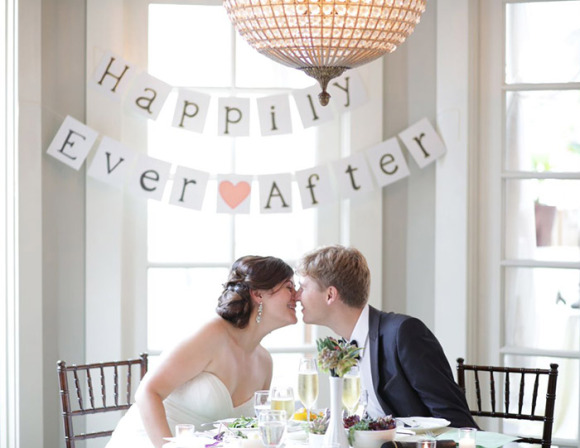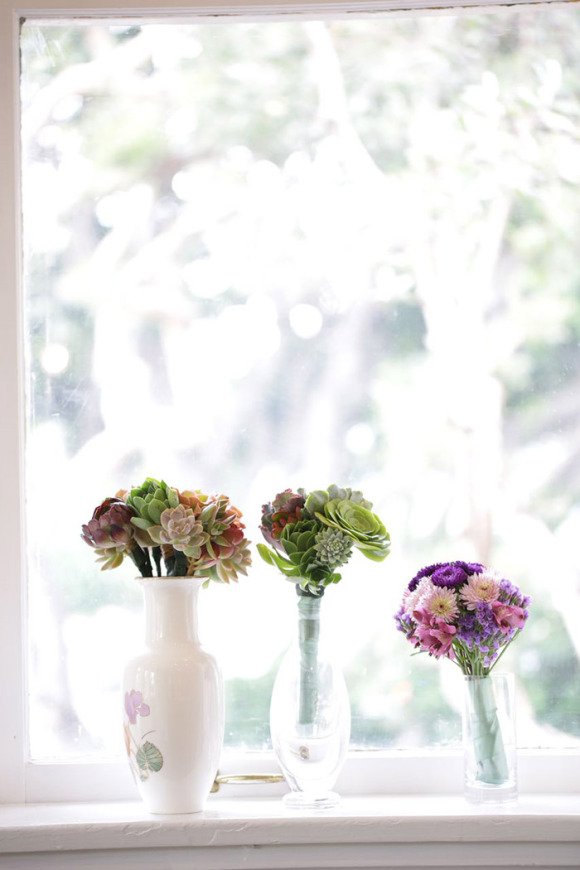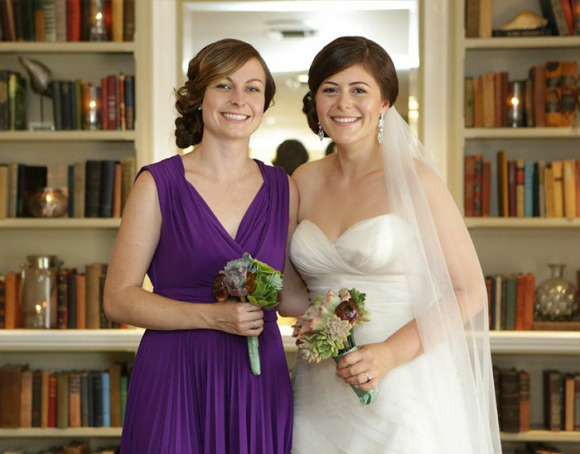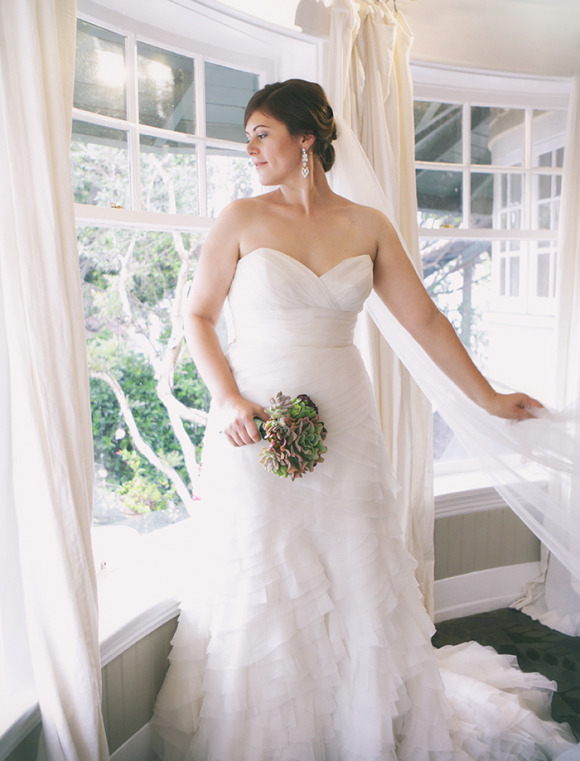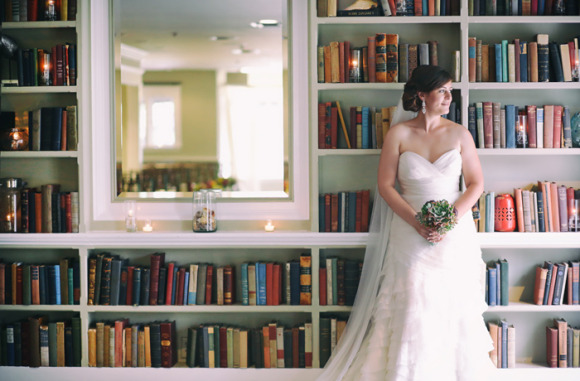 Donna was so pretty 🙂