Yesterday I was asked to help out at a local community service event that doesn't really fit your normal idea of volunteer-work, and it turned out to be quite an experience.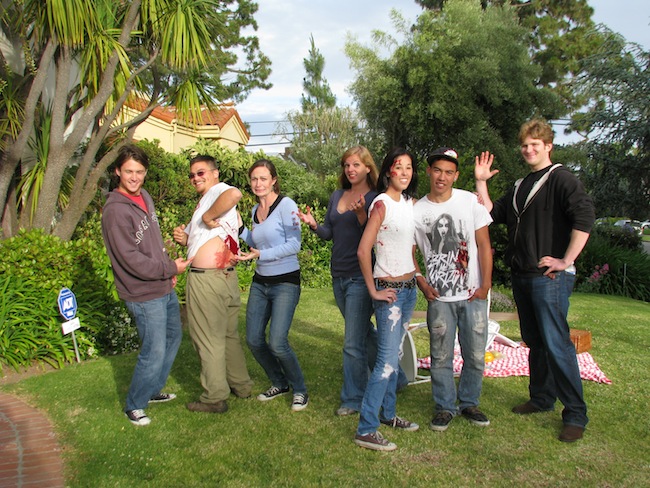 Every two years in Santa Monica, there is a community event called "Bloody Monday"—a mock disaster simulation intended to teach the local Boy Scouts how to react in an emergency.  There are 6 different disaster zones setup—a car accident, fire, meth lab explosion (I, too, was surprised this fell into the category of "common local disasters"), a drive-by shooting and a few others.
Volunteers are given makeup, a quick briefing, and are then set loose to try and create a real, panicked emergency event.   A friend and I were given the roles of "hysterical friends of victims".  Basically we were supposed to be irrational, unhelpful, very loud and in the way.
We put in a lot of energy and enthusiasm by screaming our lungs out, smearing fake blood on everyone, starting a cat-fight (an actual police officer suggested we do this—apparently it is realistic), and generally creating a big chaotic mess for these poor Scouts (some of them were only 11 years old!) to sort out.
Though it was a serious event and was sobering to realize that these types of scenarios happen in real-life, we had a good time acting crazed.   Definitely the most unusual community service I've ever done!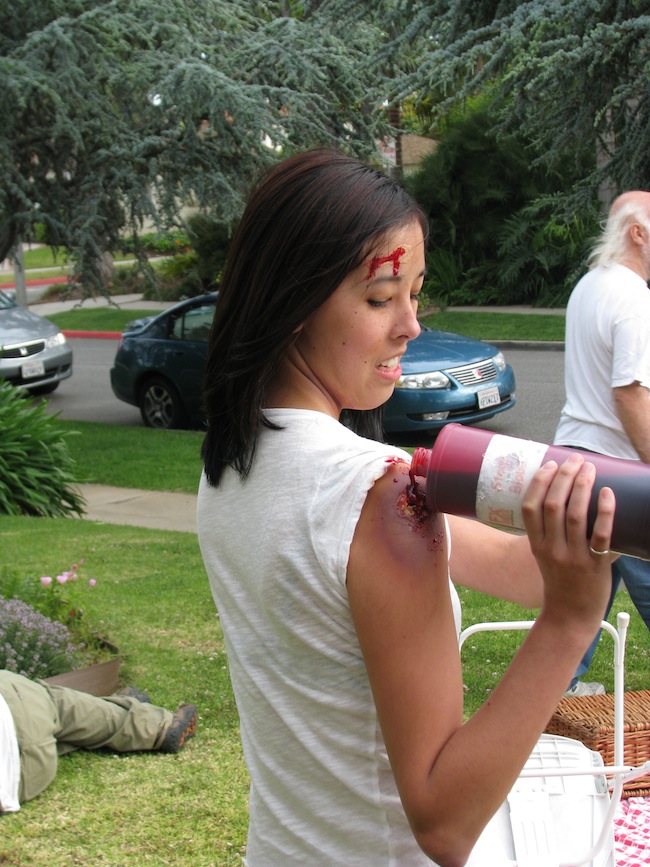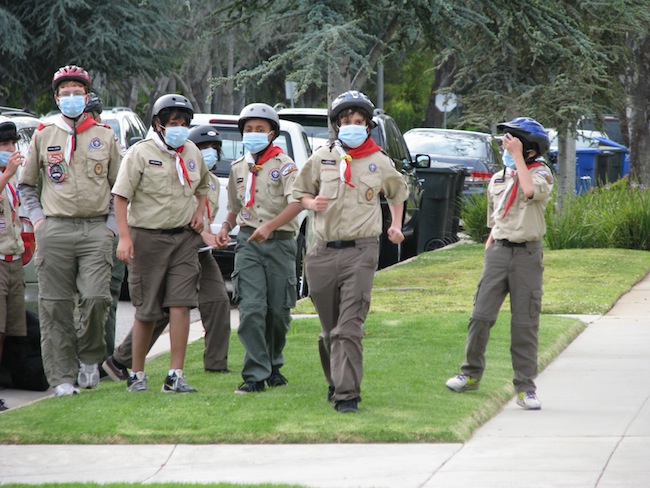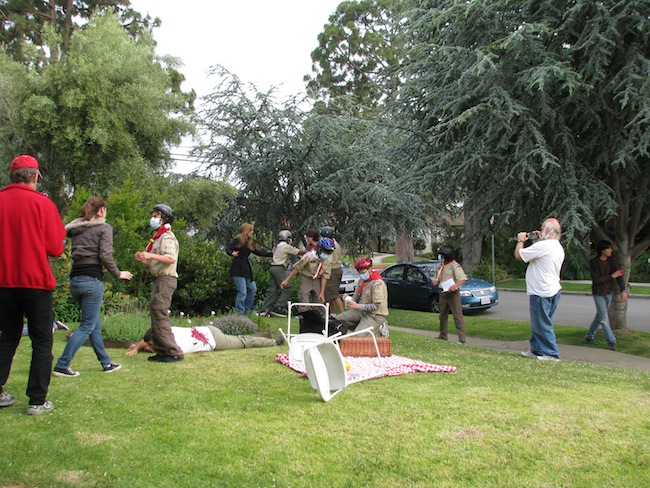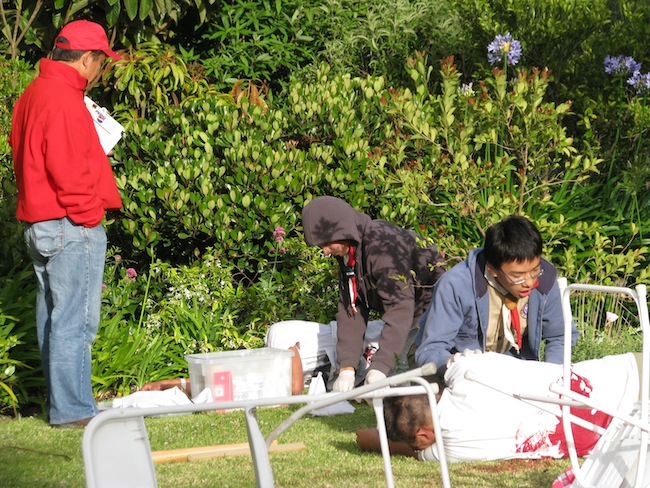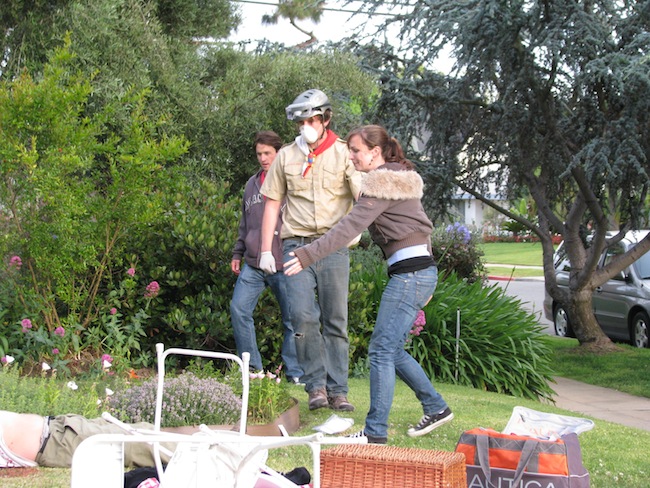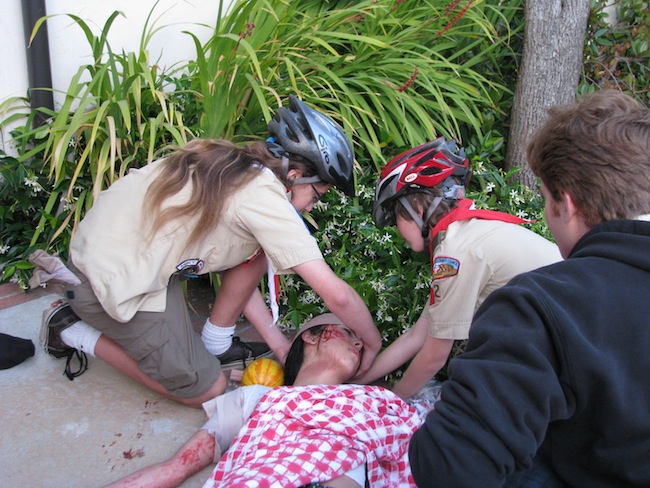 Go Boy Scouts go!