I mentioned this over on fair ivy's blog, but thought I might do a little blog posting about it as well.
One day my friends and I all realized that we all *loved* Redwall when we were kids.  For those who don't know of it, I will dare to liken it to the Harry Potter series of the 90s.   If you know a kid who is around 8-13 years old, this would probably make an awesome cheap birthday gift (for like $3…check it out).
Anyway!  The series is about medieval mice and rabbits and weasels who have royalty, battles, but most of all who love to FEAST.  There are pages upon pages describing their feasting!  So we decided to have our own little Redwall feast!
Our menu included "River soup", roast rabbit (but secretly chicken), leek and potato pie, and oat bread!  We all tried to dress up as well as we could with the short notice.  Next time there will be more armor, flowers and braids 🙂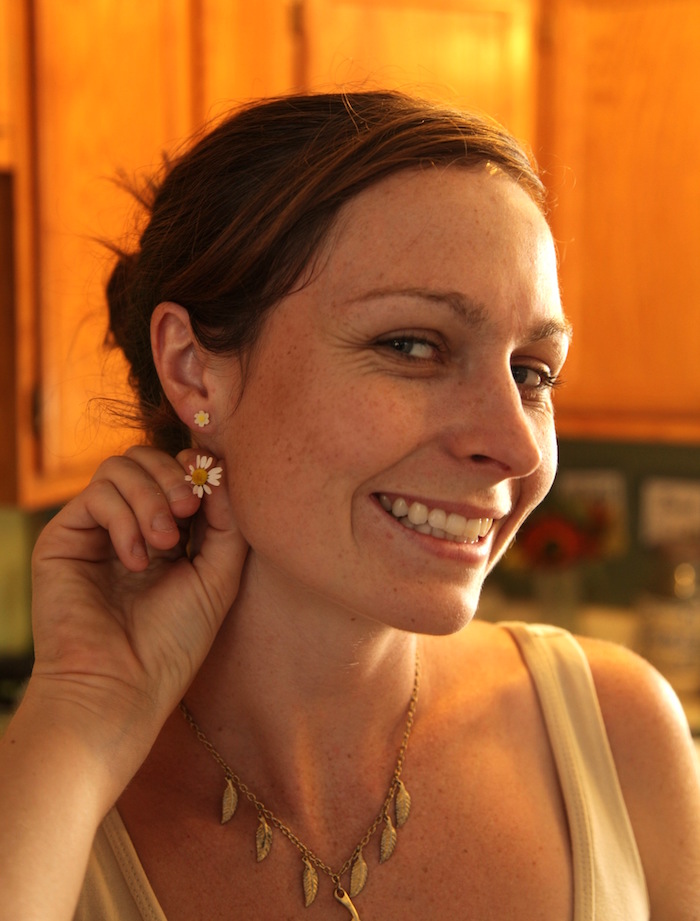 I paired some fair ivy daisy earrings with a gold leaf necklace and floaty dress!
We used some of our garden bounty for the salad!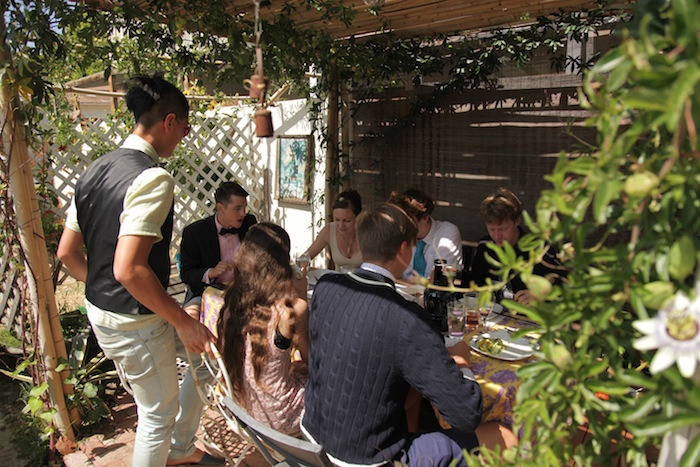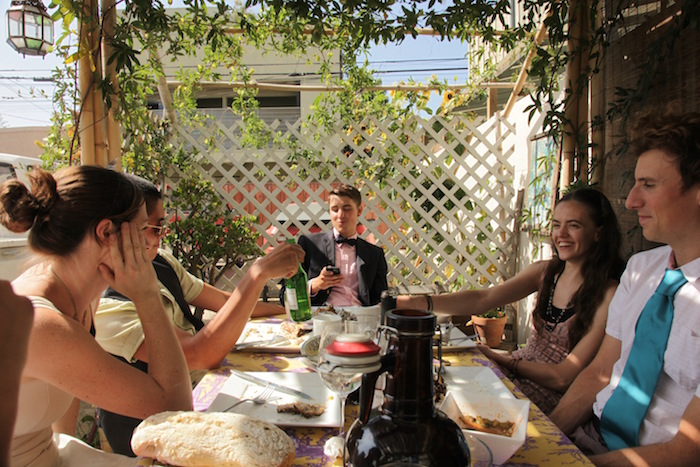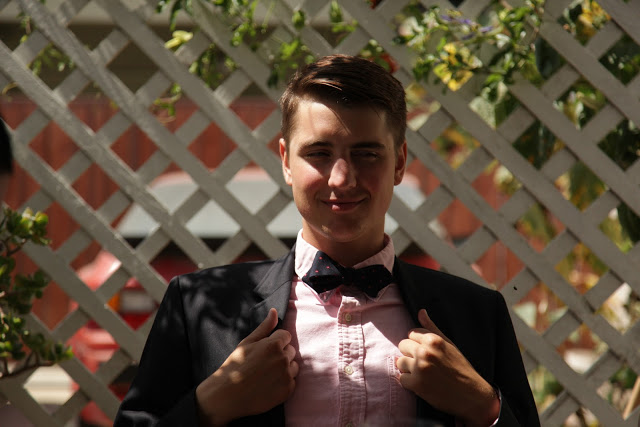 The Master Chef!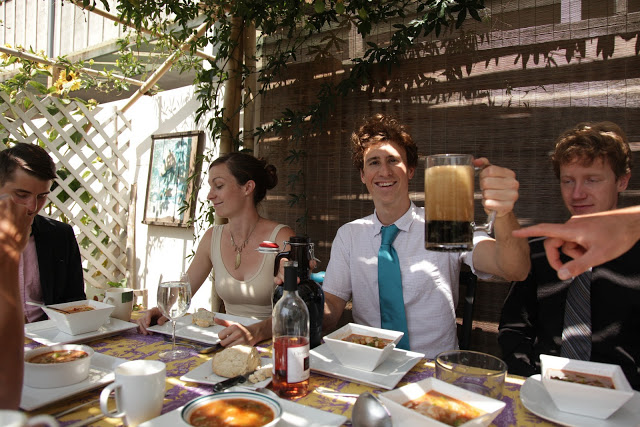 It was a lovely way to spend a lovely summer day.  And delicious too! We even had home brewed beer to top it off  (ignore that Charles Shaw lol…)