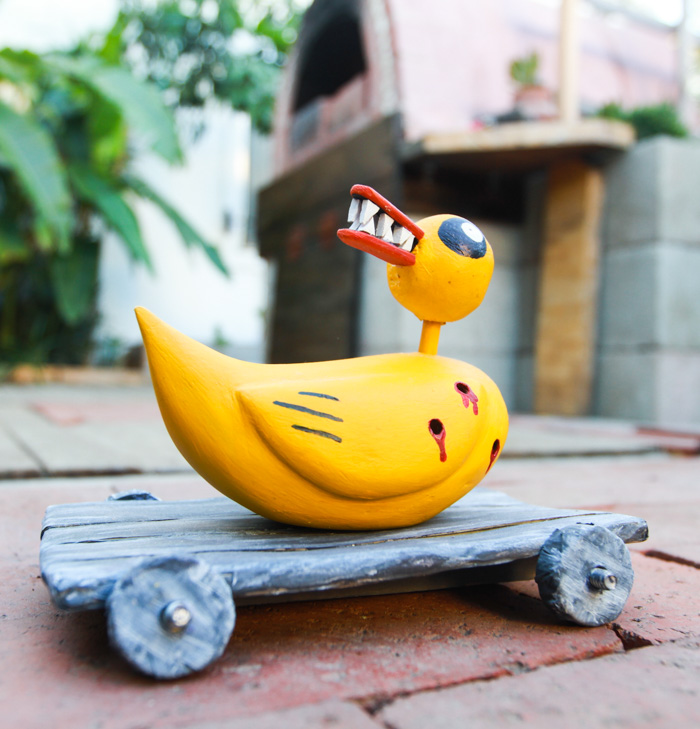 Time for another Halloween craft! I wanted to try and create some of the Nightmare Before Christmas toys, starting with my favorite one: the scary toy duck. I worked on it here and there over months, but in reality it wouldn't have been very intensive if I'd done it all at once. It was a very fun project!
---
Nightmare Before Christmas Duck : Step by Step Tutorial
Since I couldn't really find a method to make this online that resonated with me, I decided to start from scratch and make my Nightmare Before Christmas Duck. (There's this one, but it wasn't a method that I wanted to follow exactly). Once it was done, I thought it'd be good to share, so here we go!
---
Materials:
Clay
Scrap paper/cardboard
Flour for paste
1 wooden dowel (for the neck)
Tape
4 bottle caps (for the wheels)
Acryllic paint
---
Step 0: Reference Photos
I found a still shot of the duck from the movie, and based my Nightmare Before Christmas craft project off of that. Here it is below (this is NOT my final, this is a claymation version from the actual movie):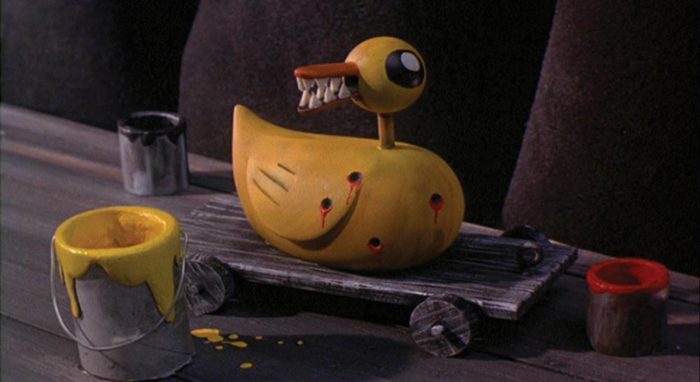 ---
Step 1: Paper Mache Body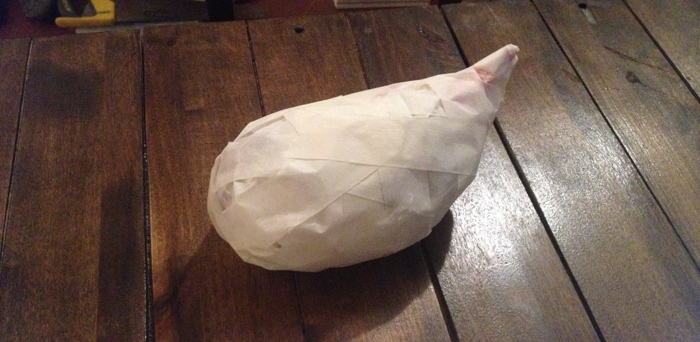 Bundle up some scrap paper into a duck body shape, and tape it up to make it smooth-ish. Then you want to paper mache that bad boy, until it's solid.
---
Step 2: Clay Body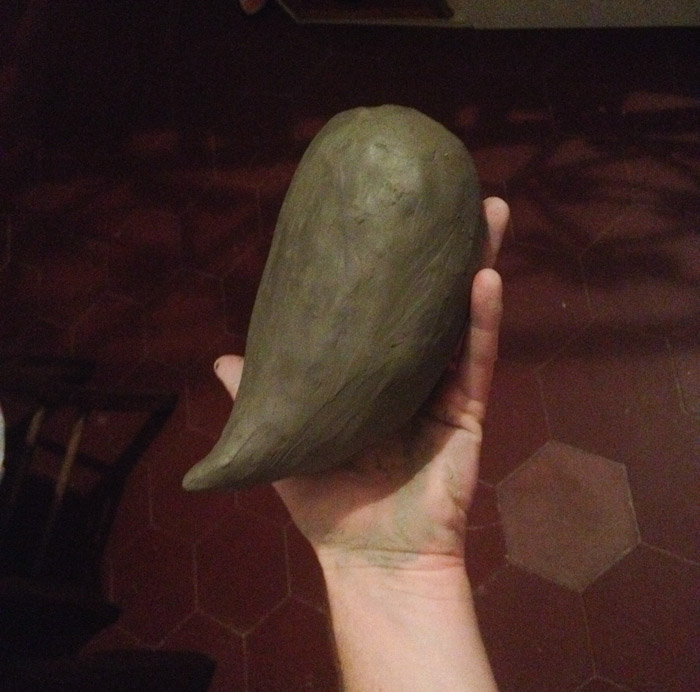 Basically just cover the paper mache duck body in clay until it's nice and smooth. Add the wings on the side, and before the clay dries, use a pencil to push bullet holes into the duck, as well as a hole for where his neck wooden dowel will go.
You also want to create a smooth round head out of clay (you can kinda see it on the right of the picture below). Be sure to add a pencil hole in that too, so it can plonk on top of the body when you're ready.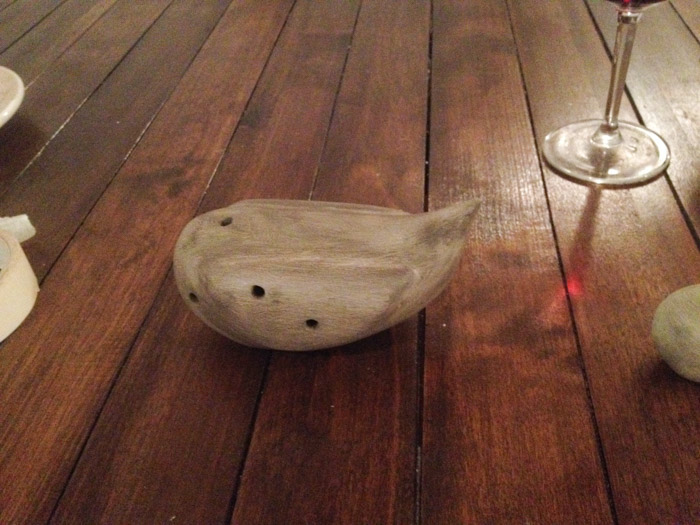 ---
Step 3: Paint!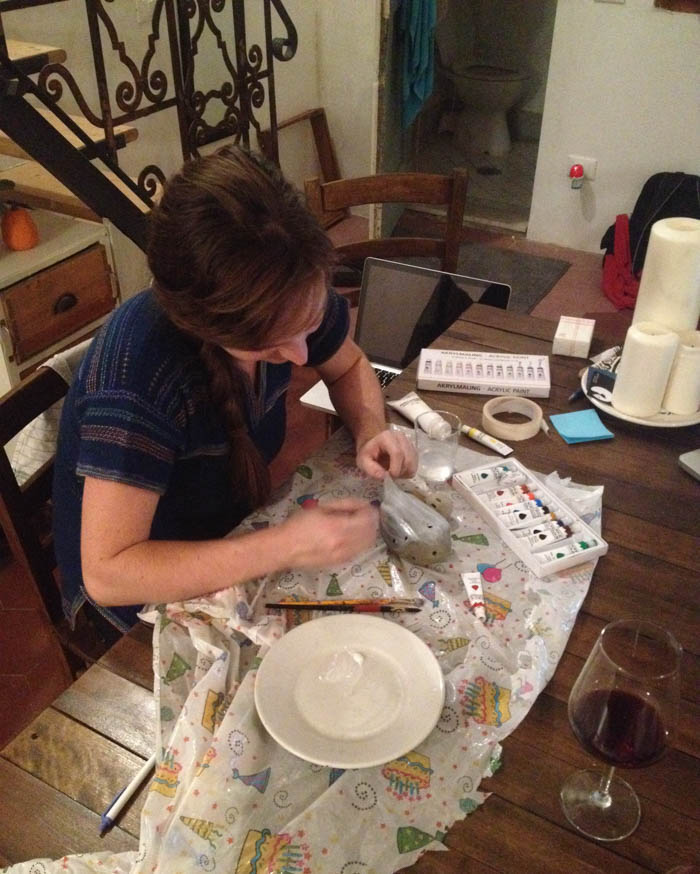 Paint up that ducky! I usually start with white when I paint my projects, as it's the easiest way to cover whatever color is underneath. Don't forget the bullet hole blood. Put the head and body together using the wooden dowel.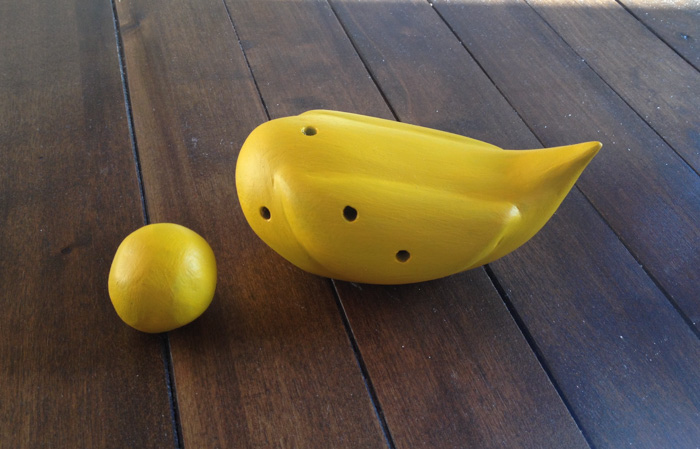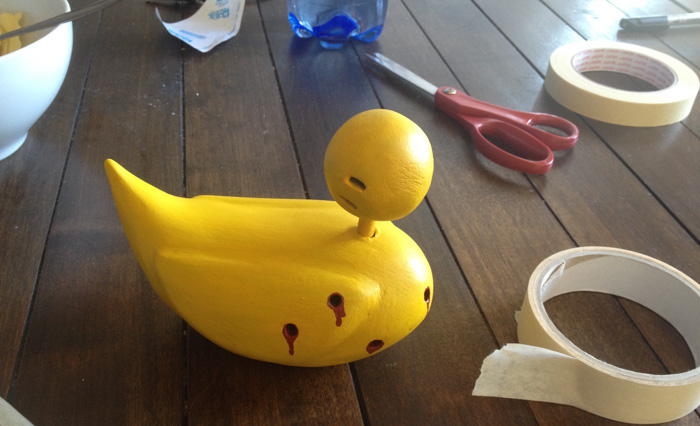 ---
Step 4: The Mouth!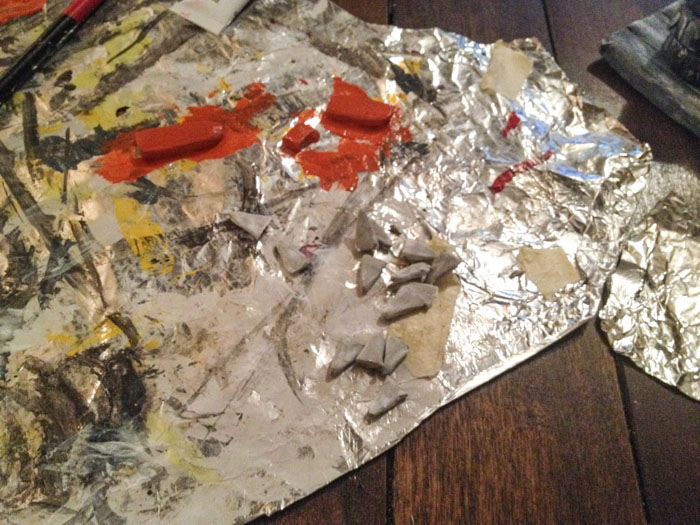 Cut up some tall triangles for his teeth, and some rounded rectangle-type shapes for his beak. Then paint them up.
---
Step 5: The Base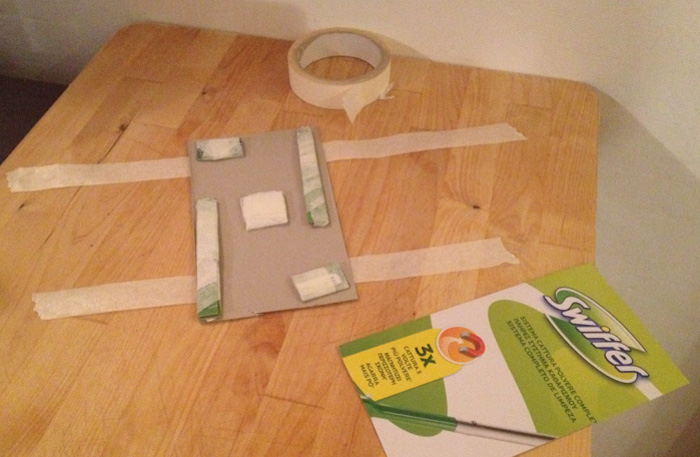 Use random cardboard and tape to create the base he's sitting on. I left gaps in between the tape strips to give the illusion of wooden planks.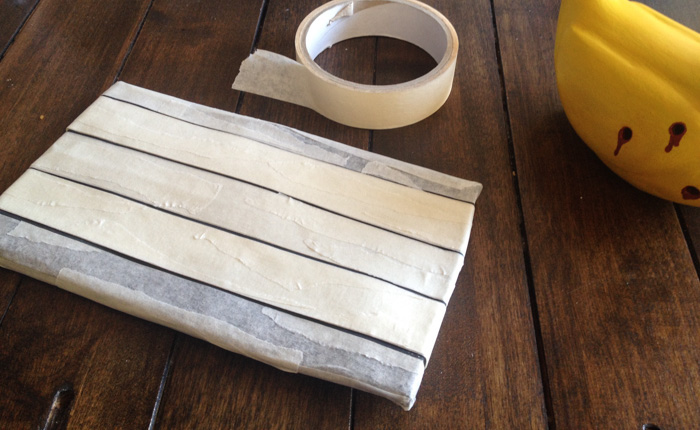 Tape up four bottle caps for the wheels. Paint both pieces as closely as you can to the original version.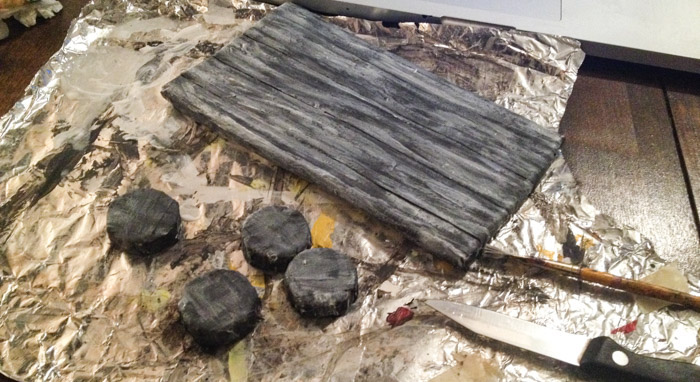 And then attach it all with hot glue! The end!
The Final Product: My First of the Nightmare Before Christmas Toys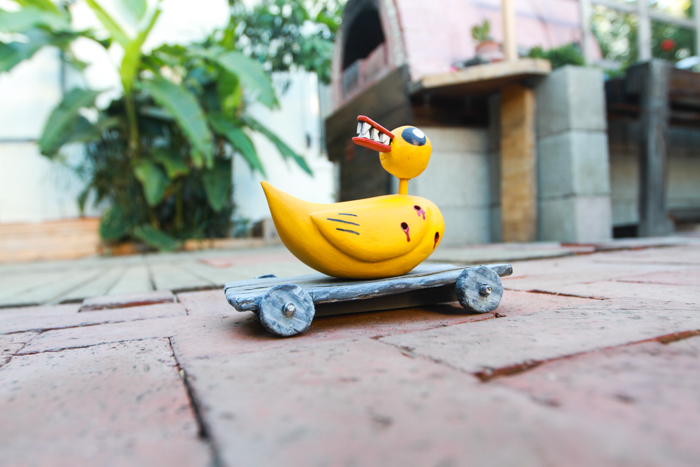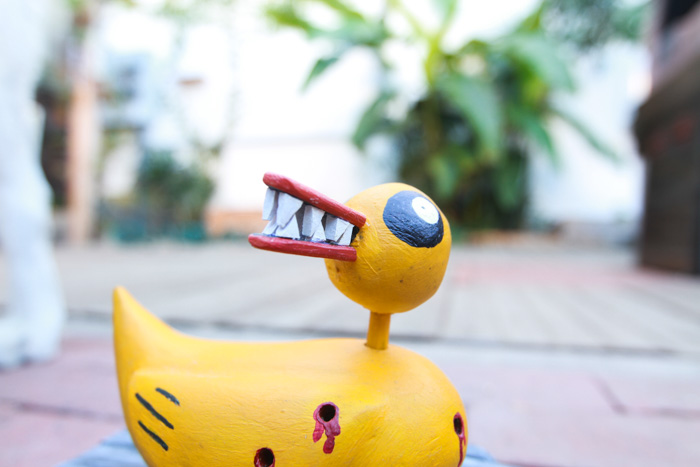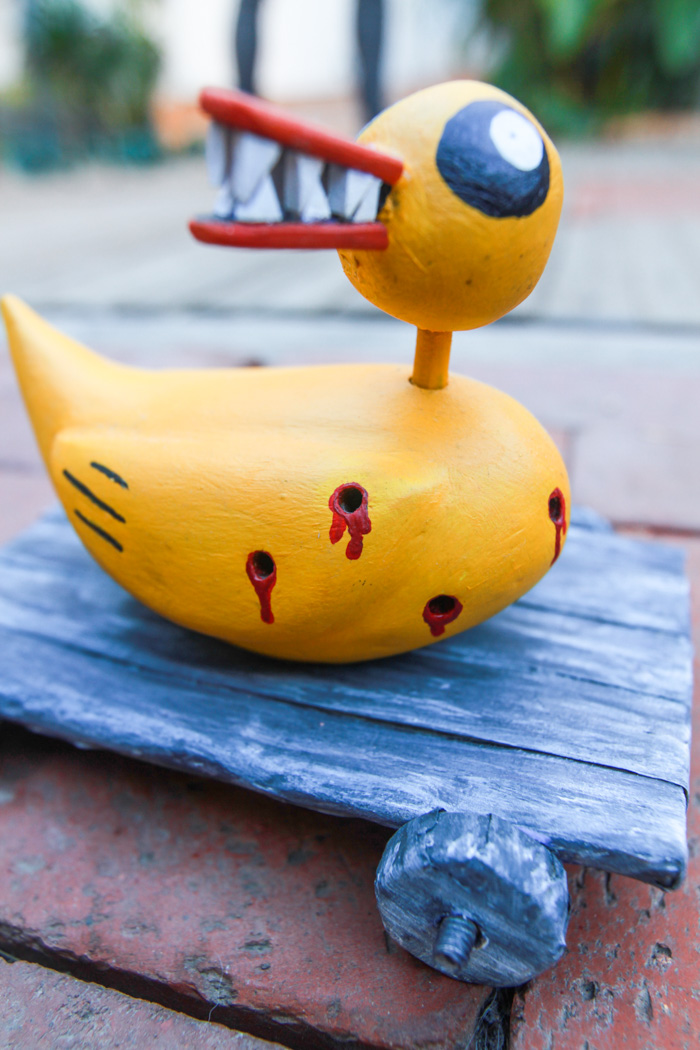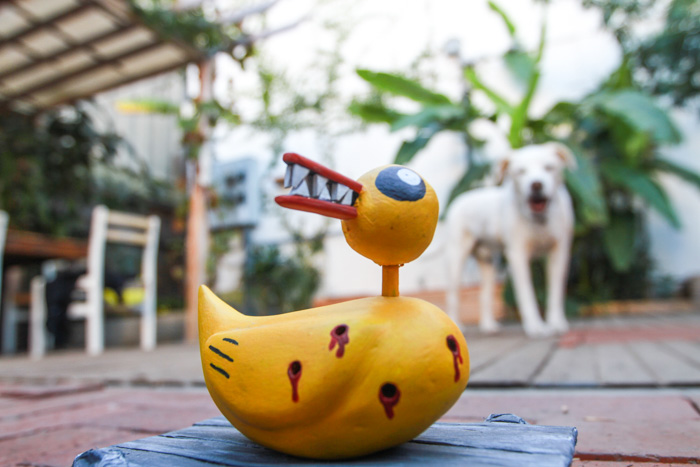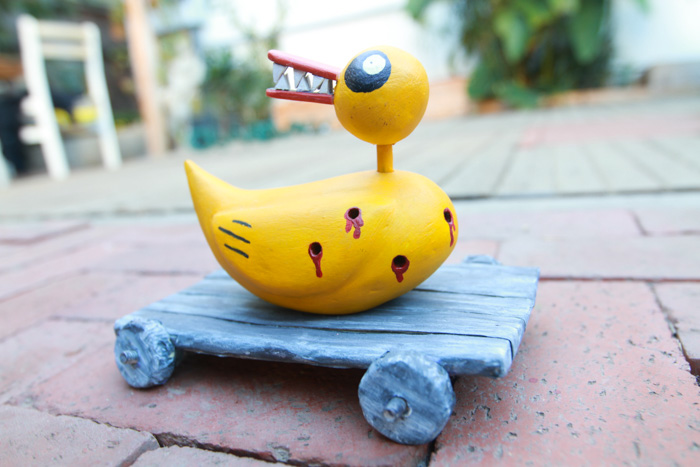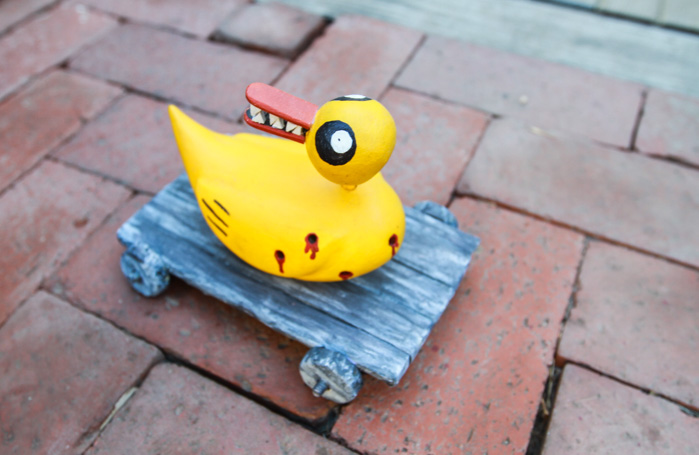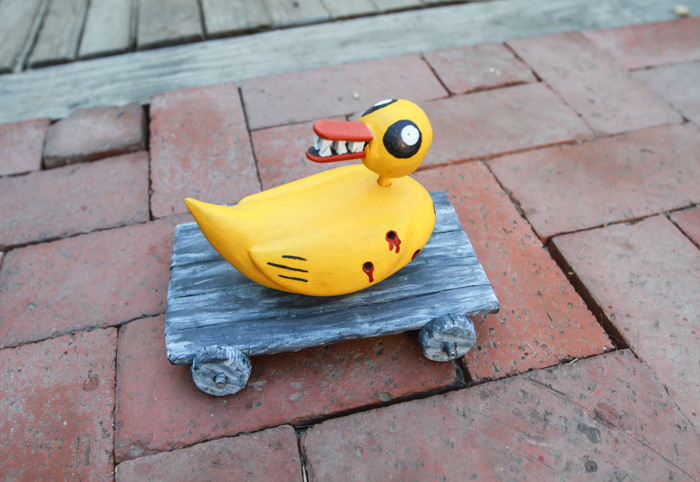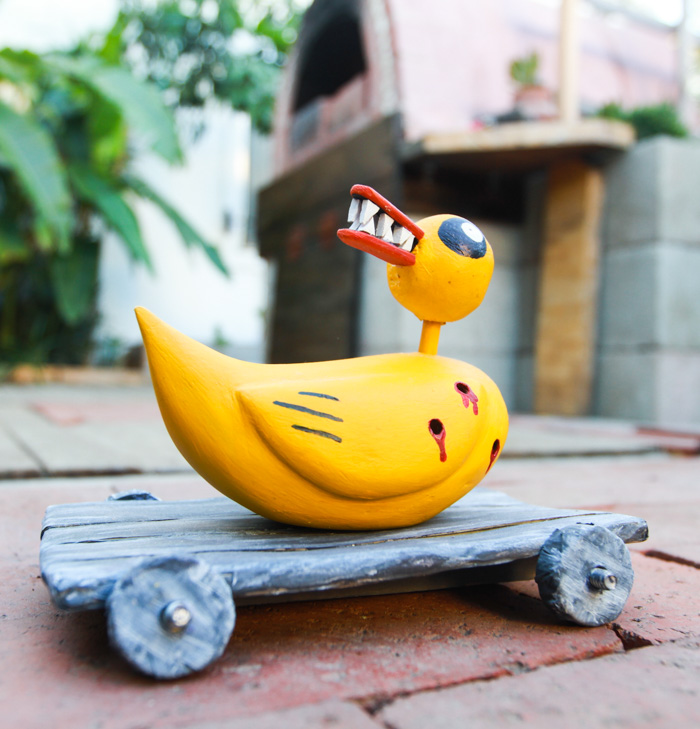 Here is the "original" compared to my craft duck. I think I did pretty ok!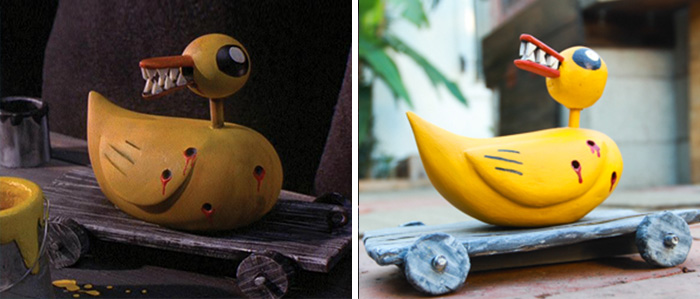 This was my first Nightmare Before Christmas craft, but it definitely won't be my last!