Another year, another fort! This time we themed it "Arabian Nights".
First, the video!
Epic Fort 2015 from Fort Builders on Vimeo.
Now for some pics: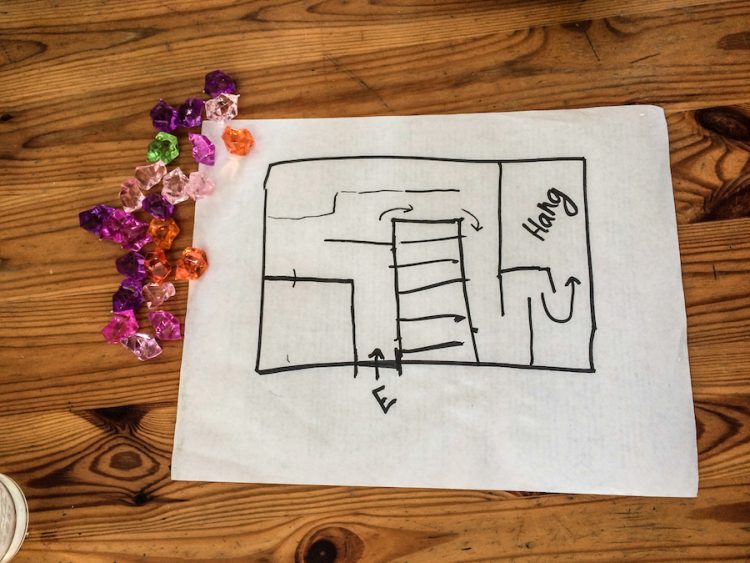 The space before we started (well, after we made a mess):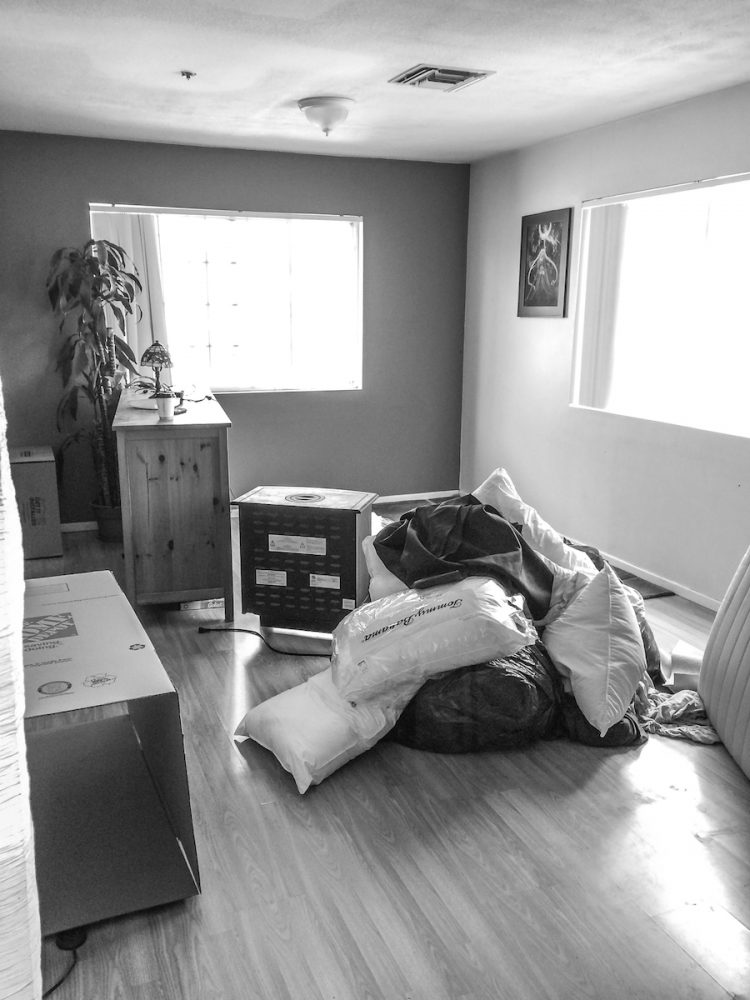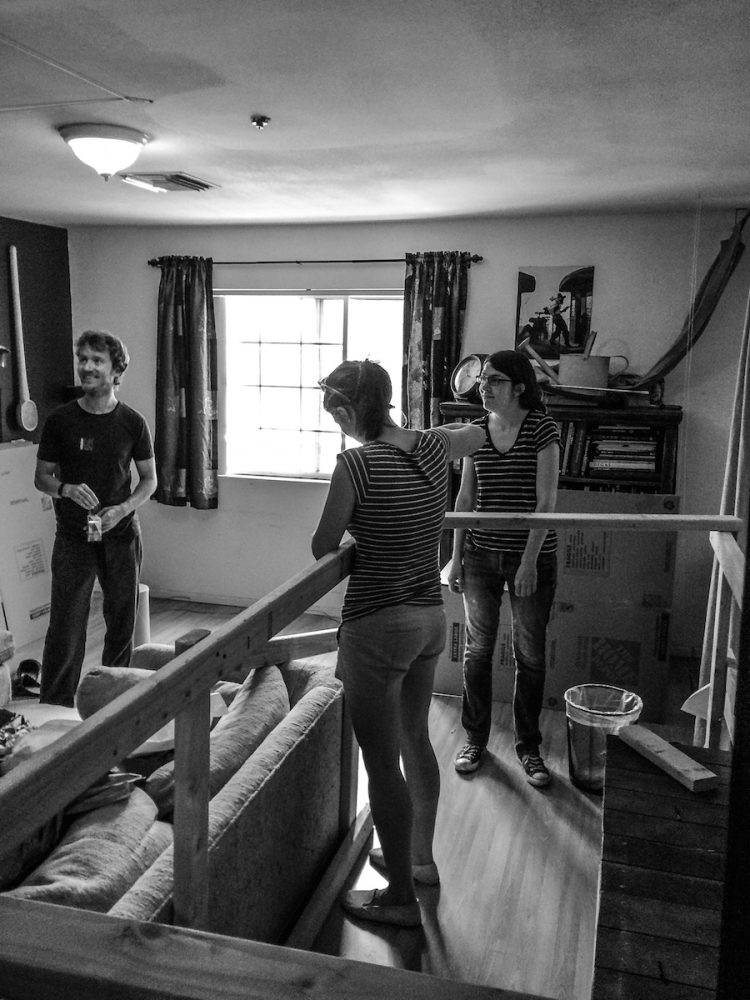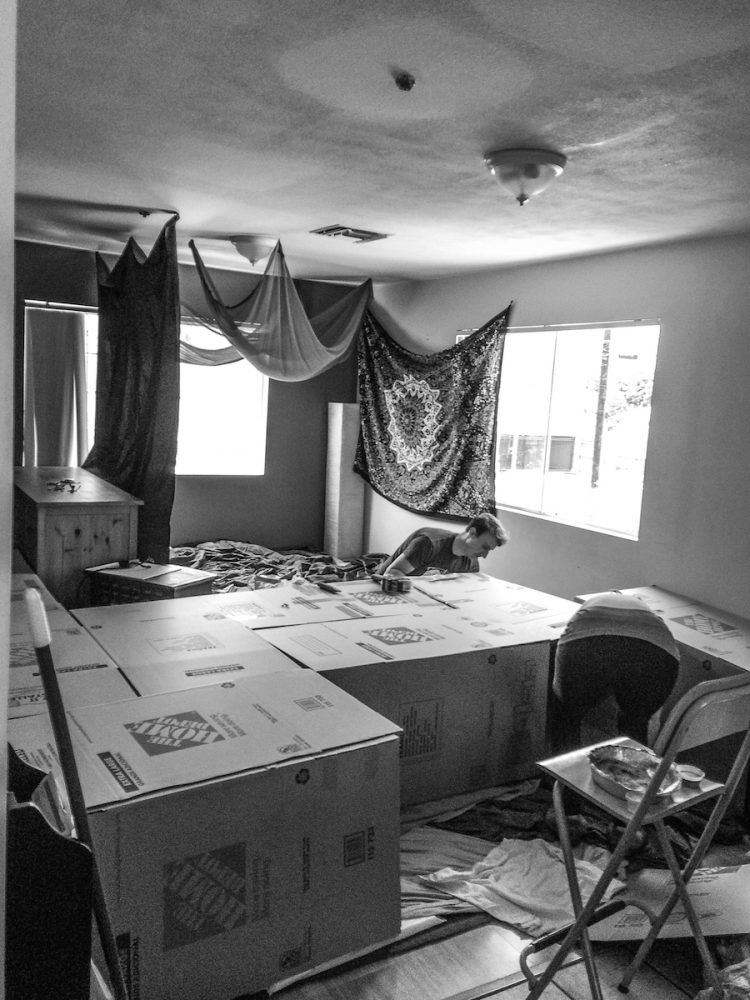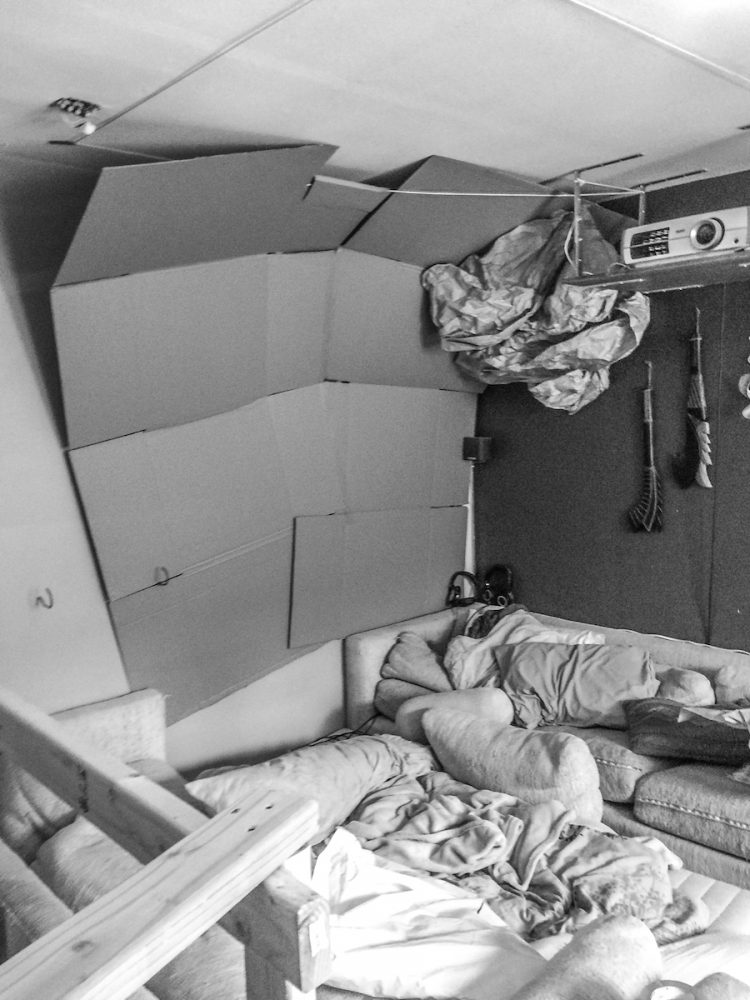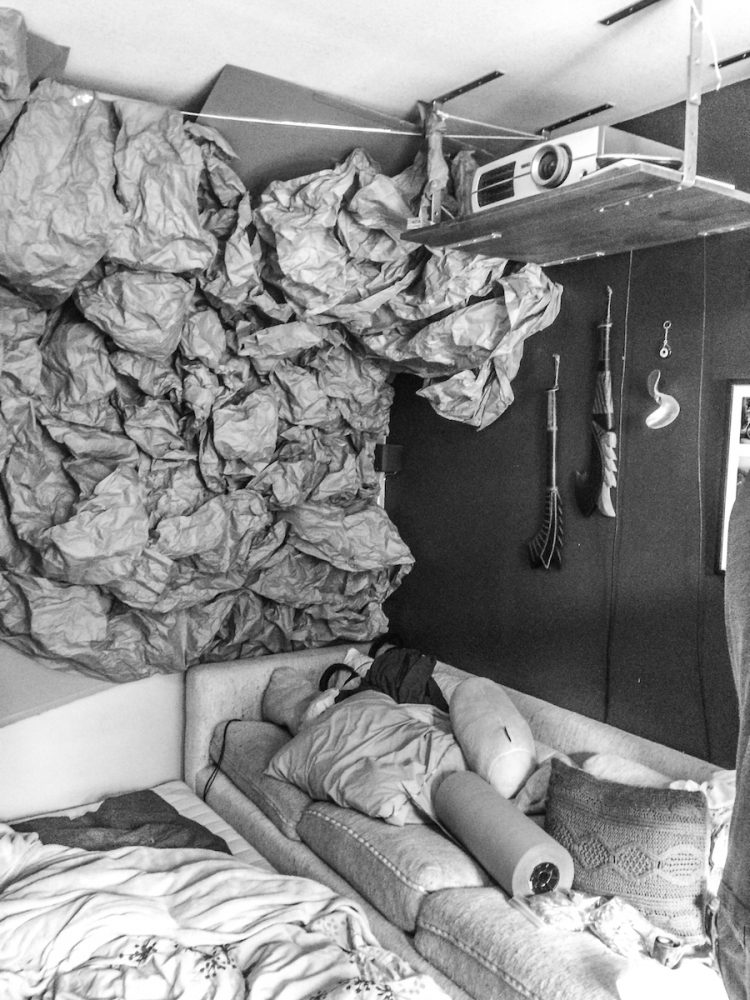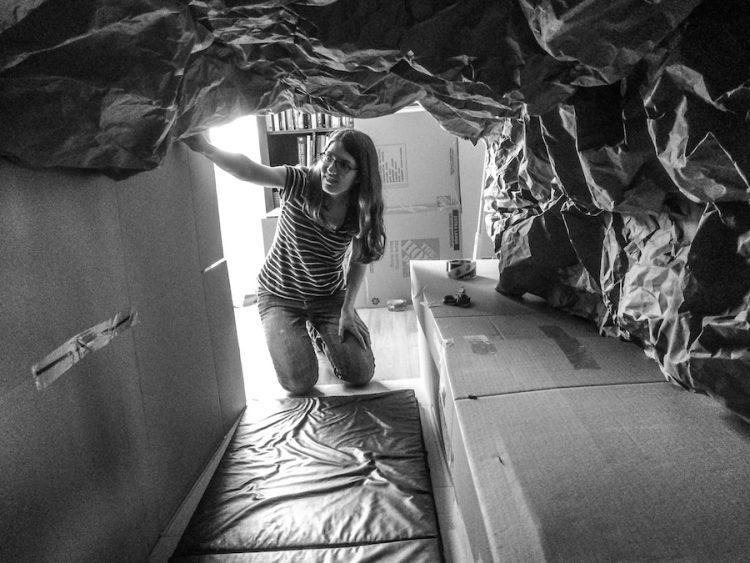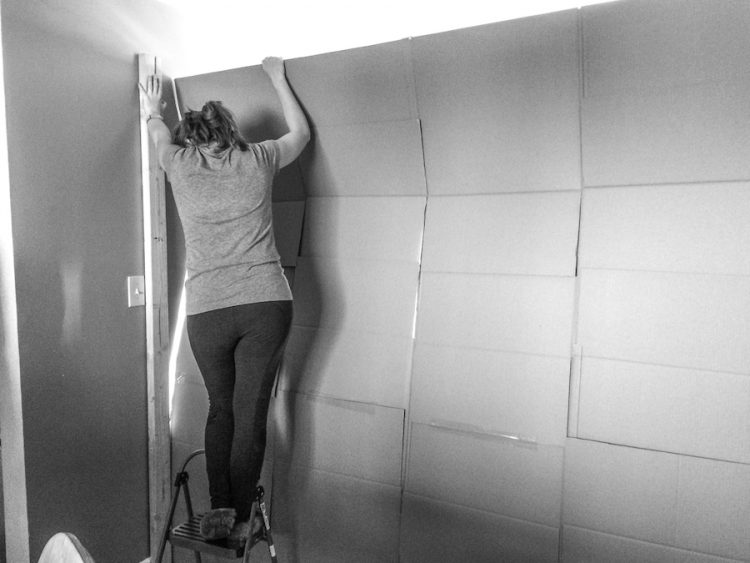 We made some treasure out of old thrift store junk, by spraying it gold: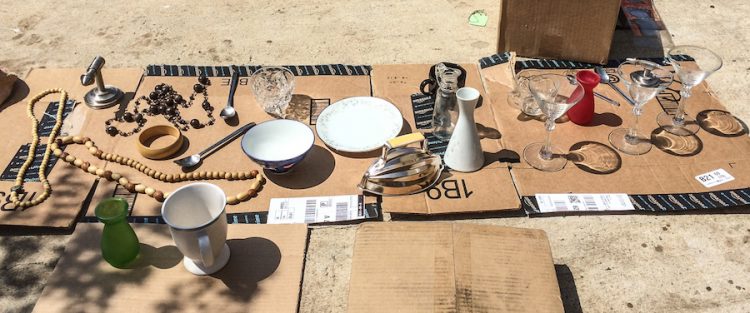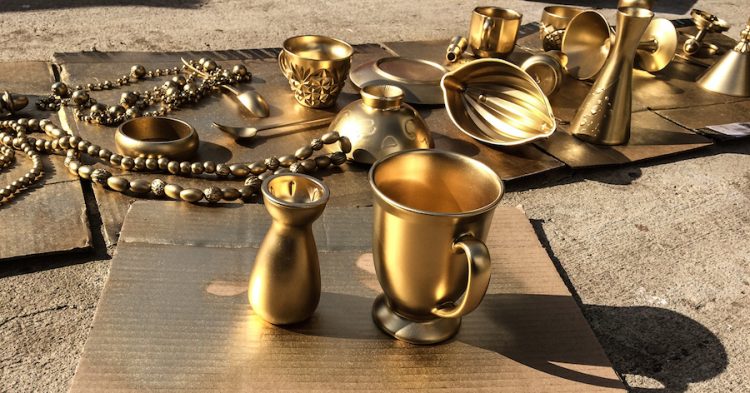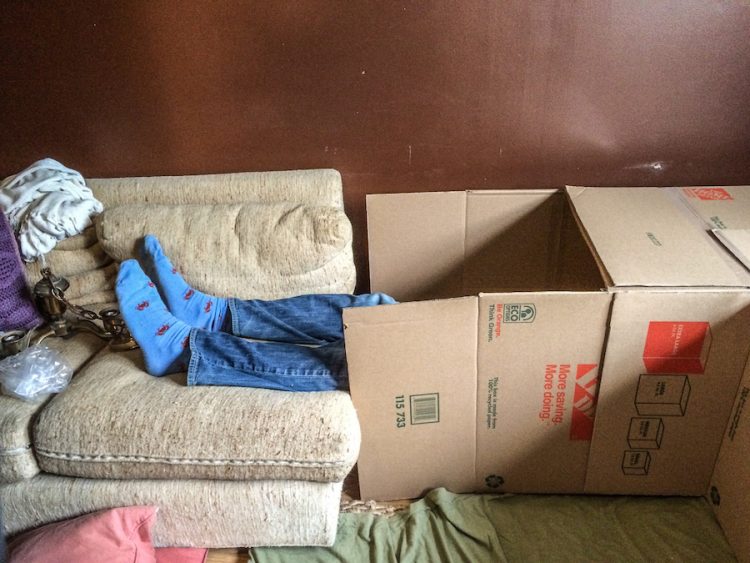 That's it for my cruddy day-of pictures. Now for some fancy photos from our fort party plus concert!