It's our 4th year of forting fun (click here to see them all)—I can't believe it!  This year, we decided to go with a more artsy vibe and came up with the idea of an Avatar theme for our epic fort (the fluorescent planet Pandora).  I haven't ever done a neon craft before, so this was pretty awesome!
Let's delve in!
The Video of building, the inside, and destruction:
Epic Fort 2014 from Fort Builders on Vimeo.
 Supplies we used:
Lots of cardboard
Fluorescent paints (we got them on Amazon here)
2-3 Black lights (also purchased on Amazon here)
Thick paper (for leaves, flowers, butterflies, etc!)
Highlighters (NOTE: If you plan to use these on your body, make sure they are non-toxic.  Most are.)
Tape
Hot glue (for gluing leaves on)
Rope (we needed this to string across the "trunks", to help the blankets stay up)
Balloons
Streamers
Recommended: Lots of carpeting or rugs—it is painful to crawl if you are on hardwood!
Scroll to the bottom for pictures of the fort as it was being built.  But for now, let's look at the final product!
2014 Epic Fort Photos: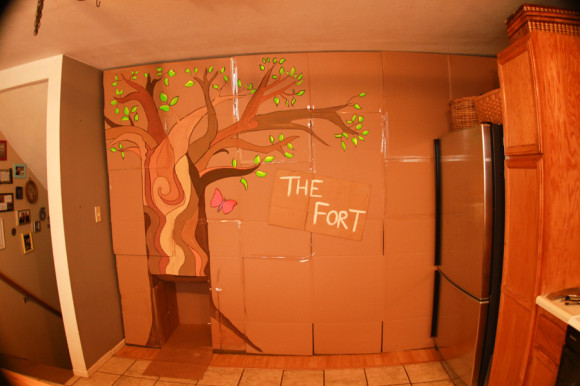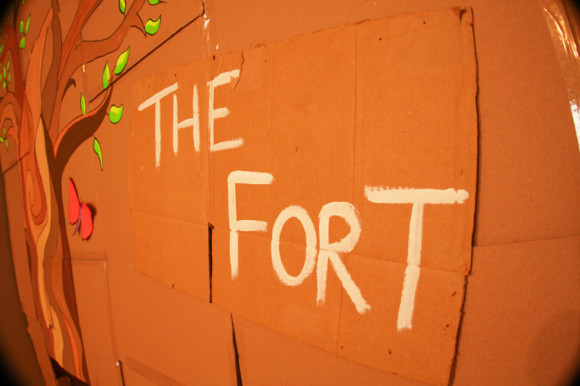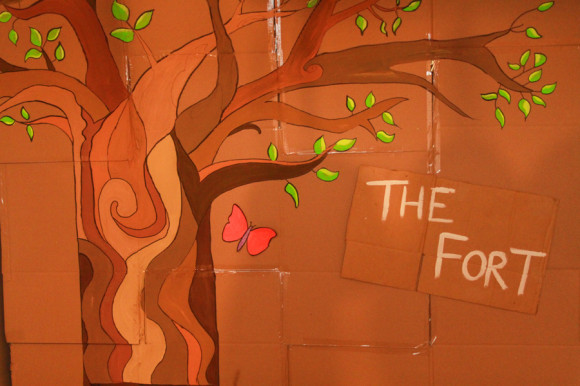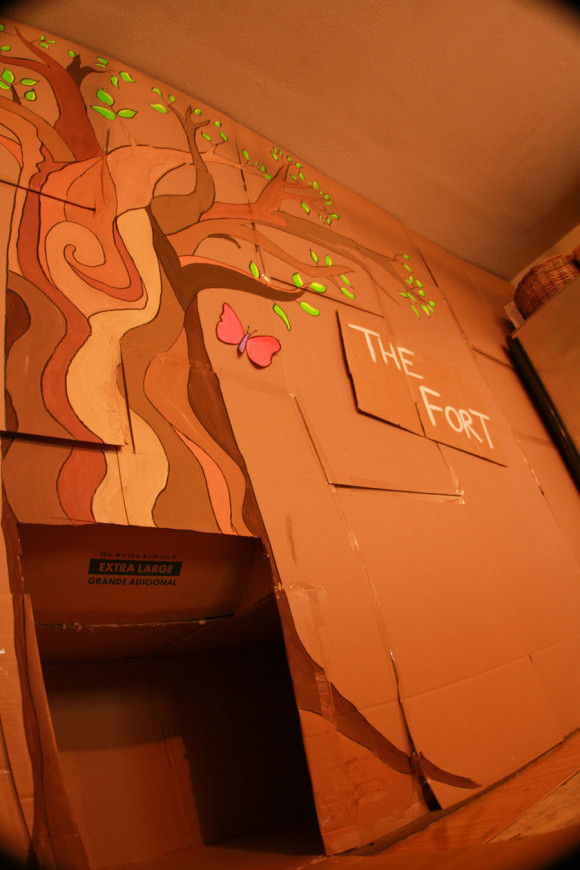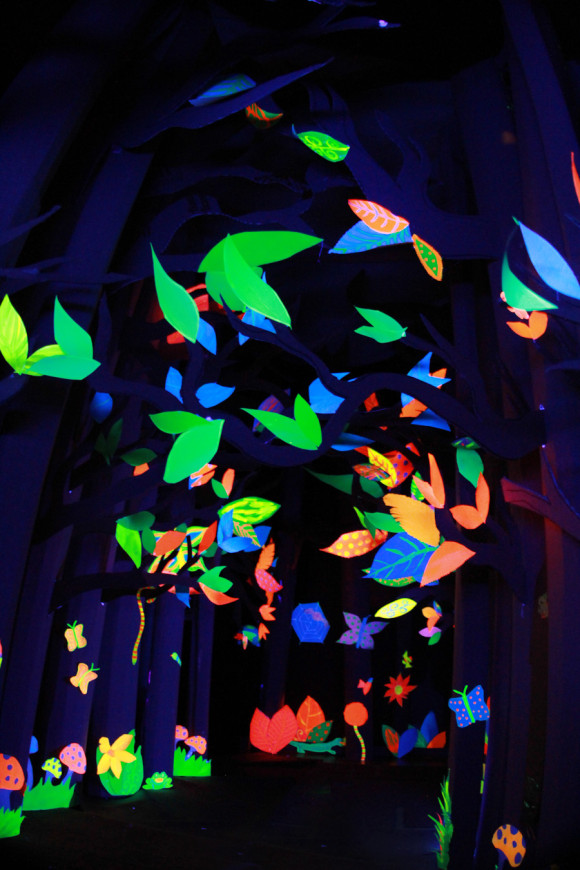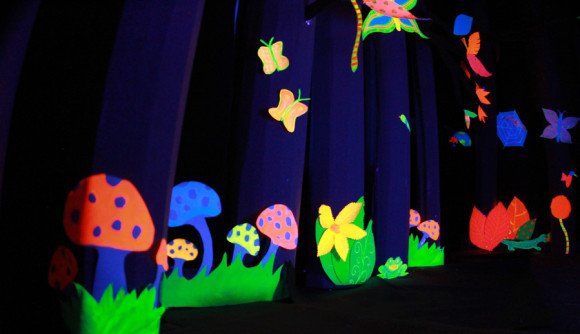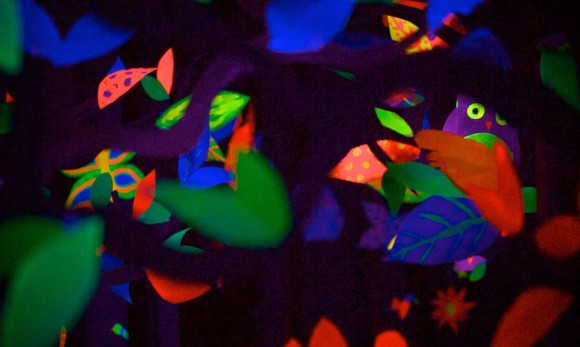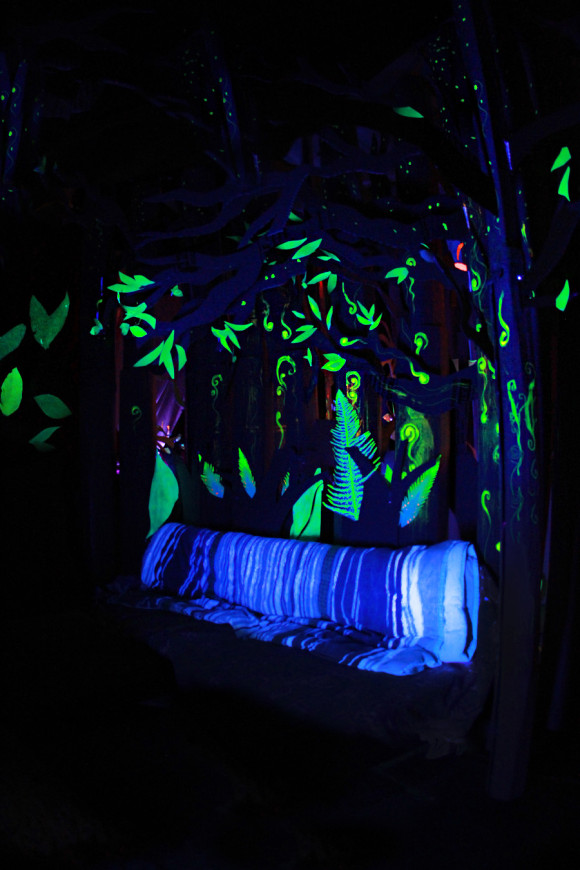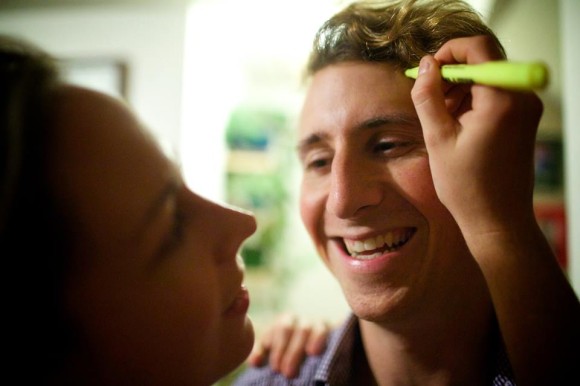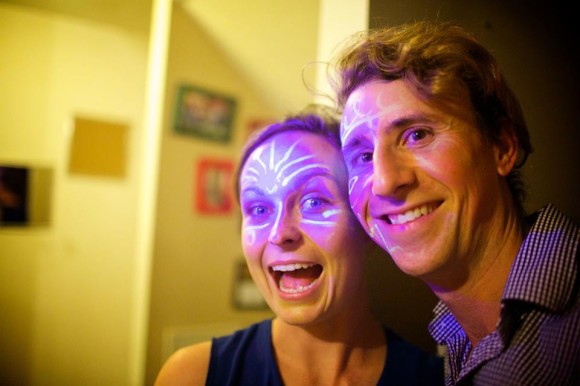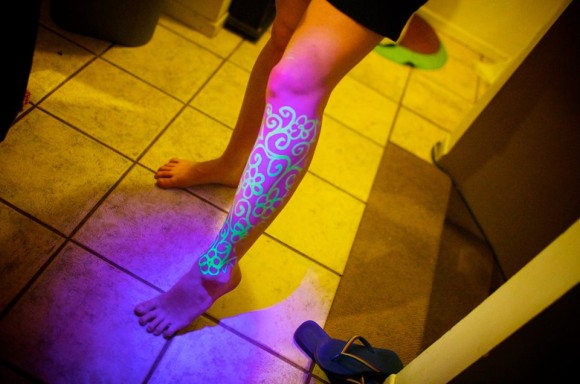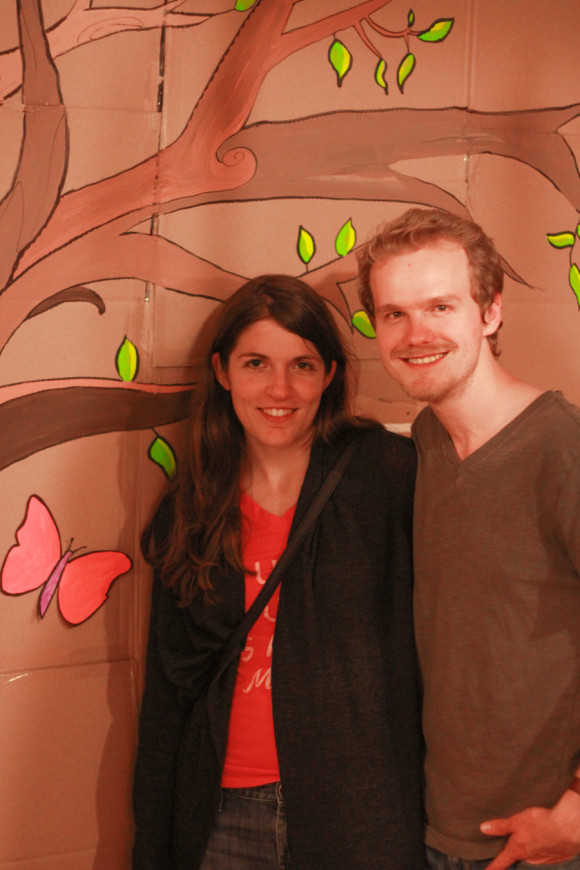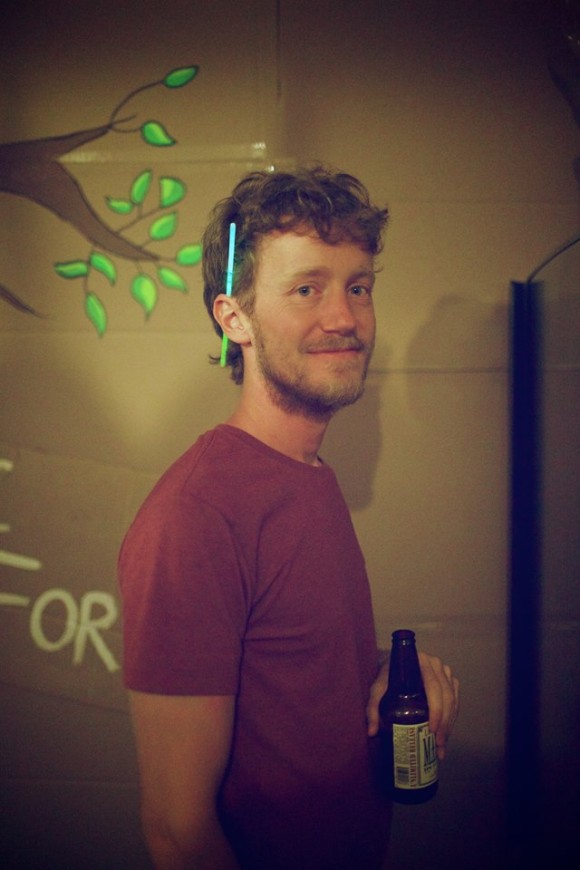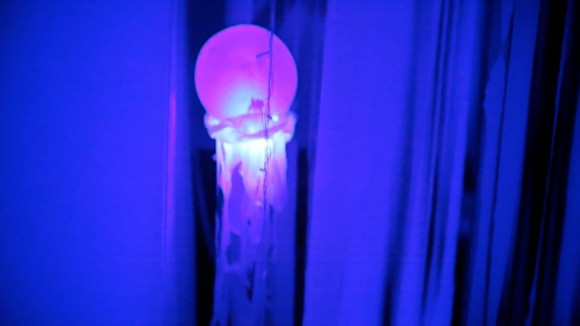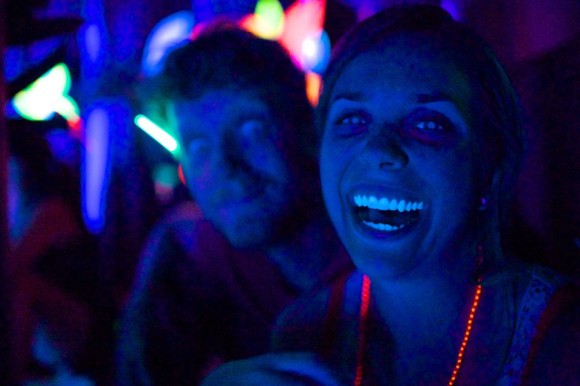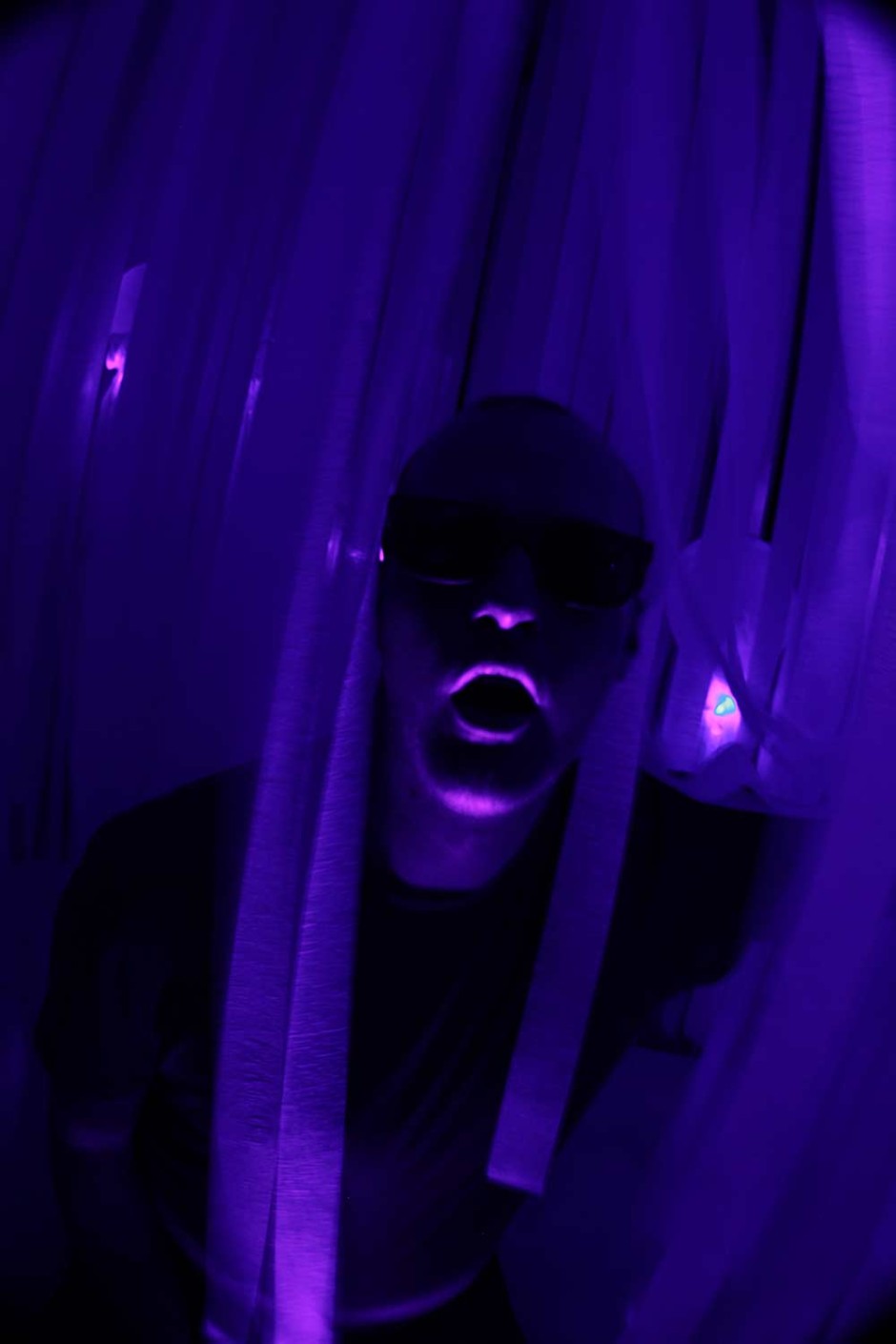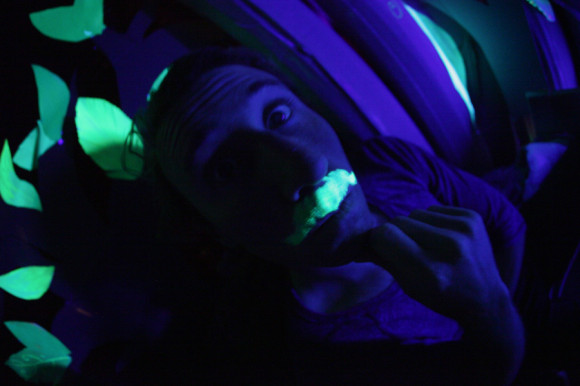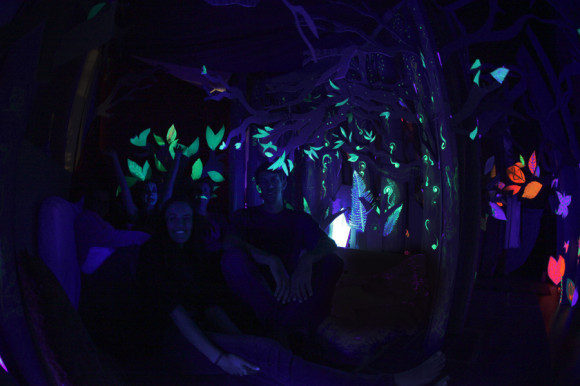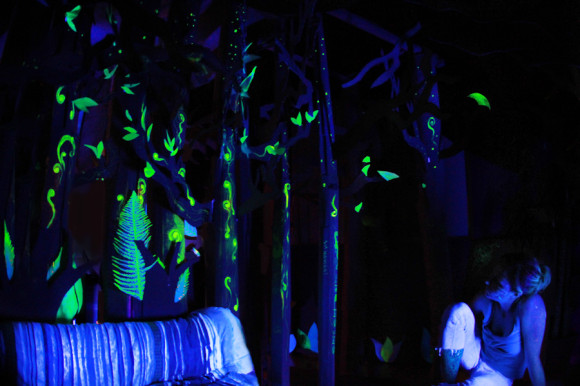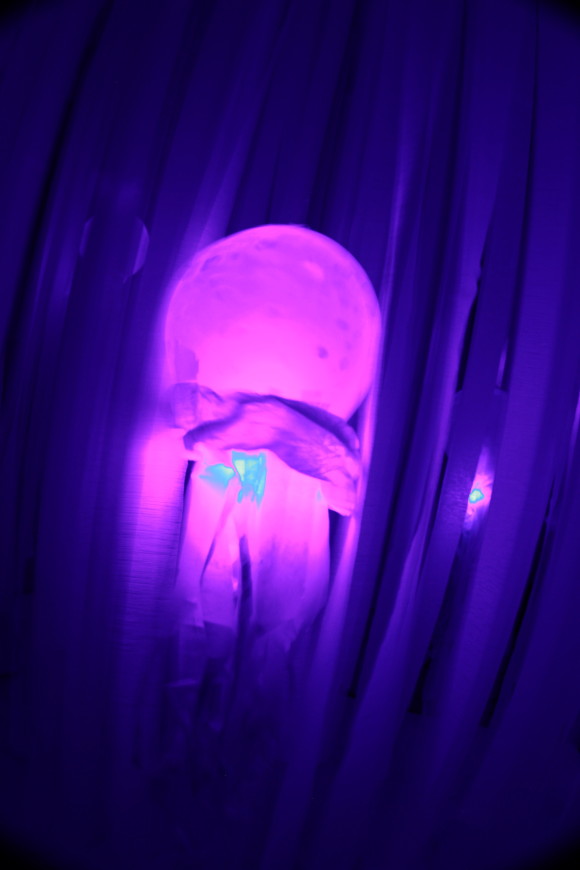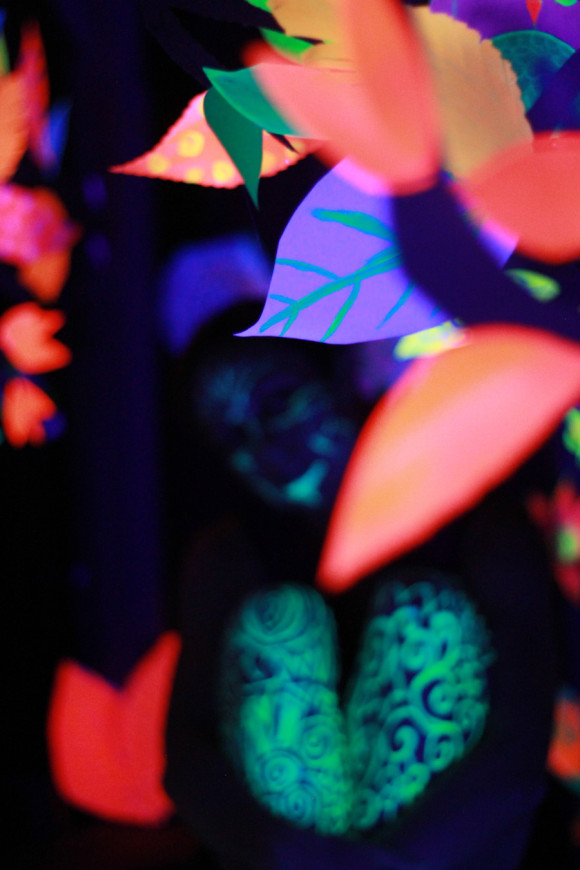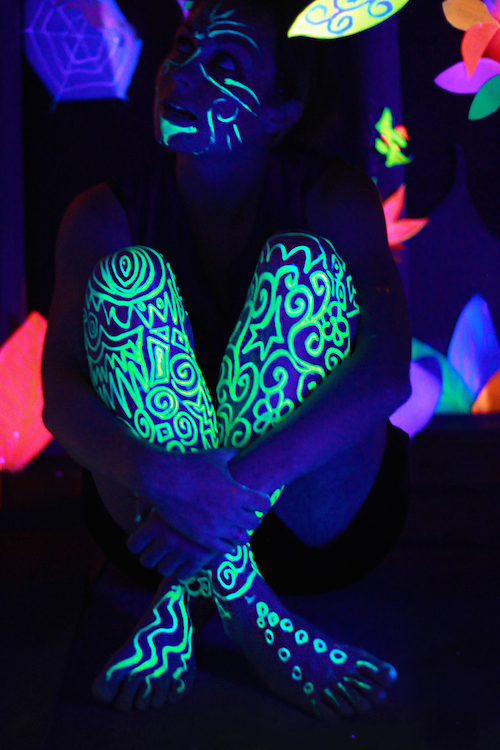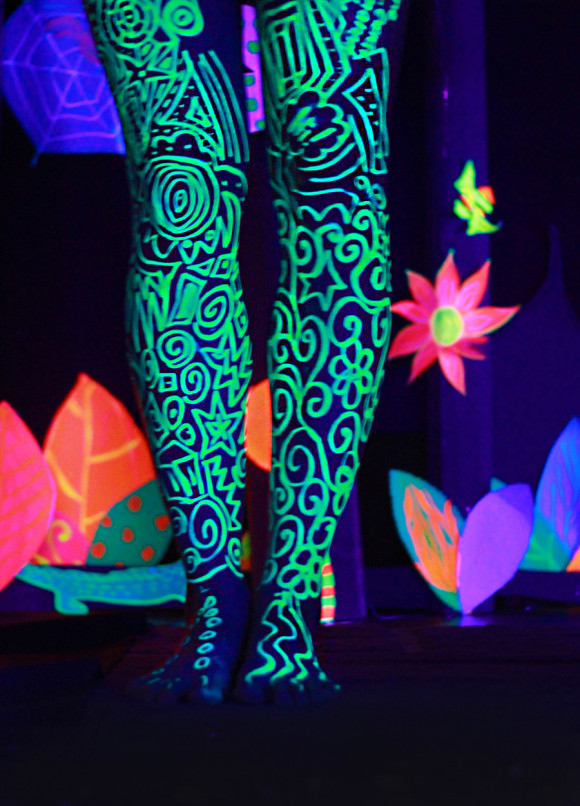 Building & Neon Craft photos: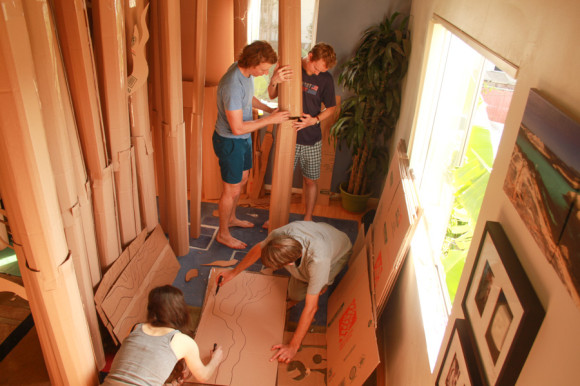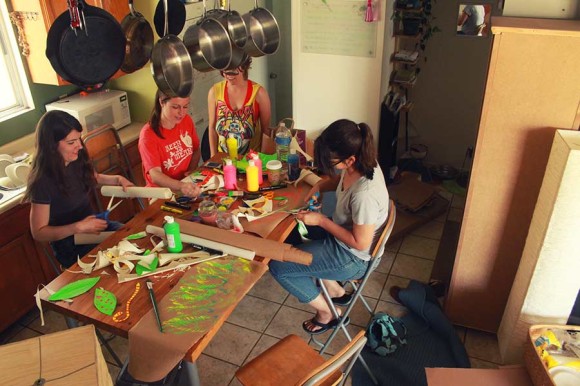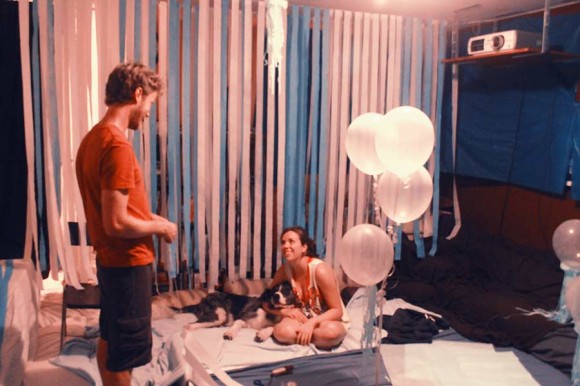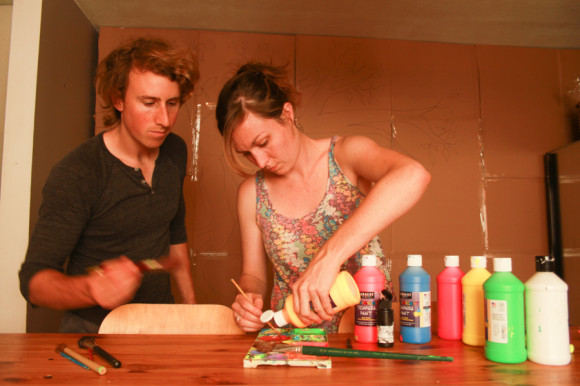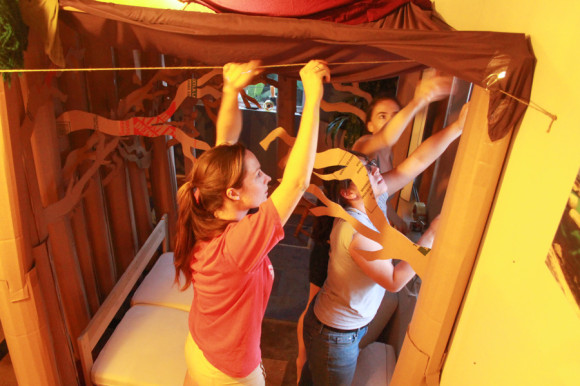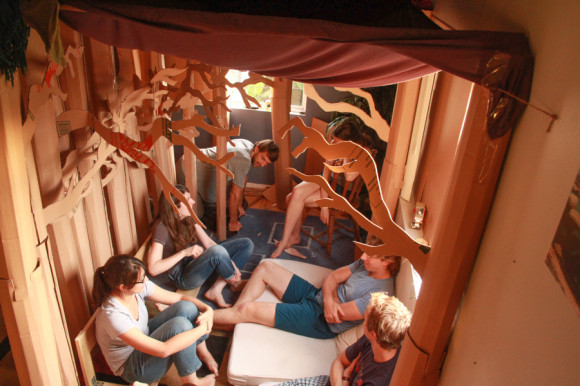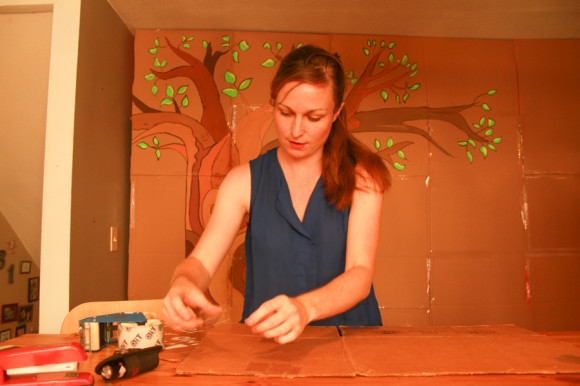 The Fort in the Daytime (to help see how to build a fort inside)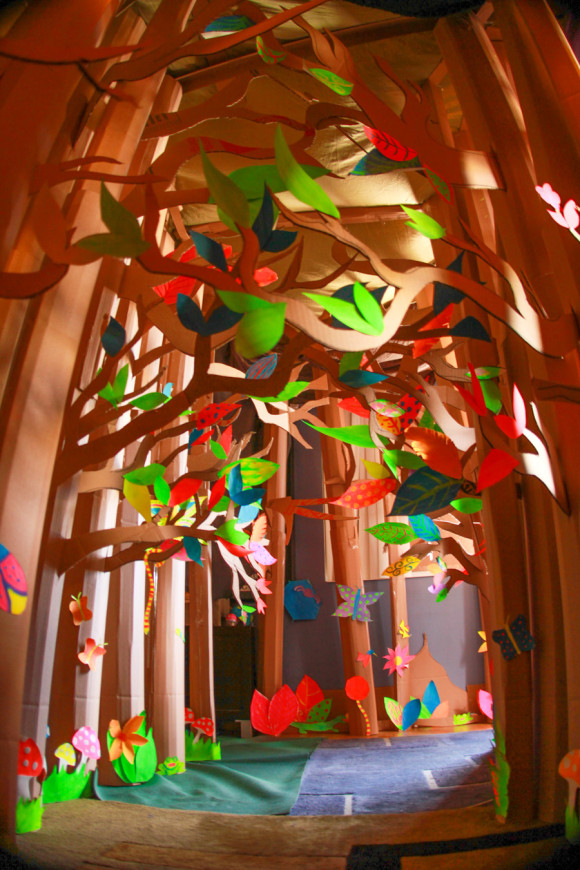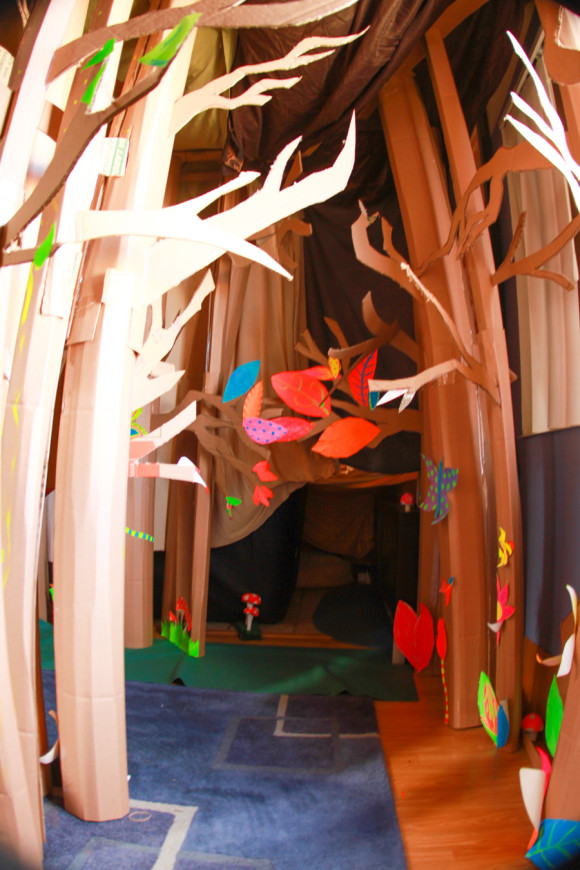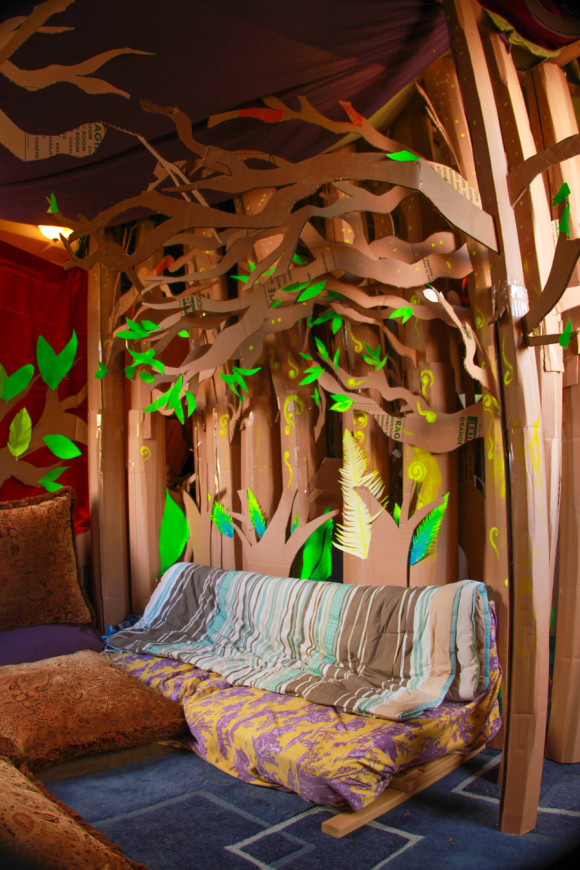 Destruction Photos: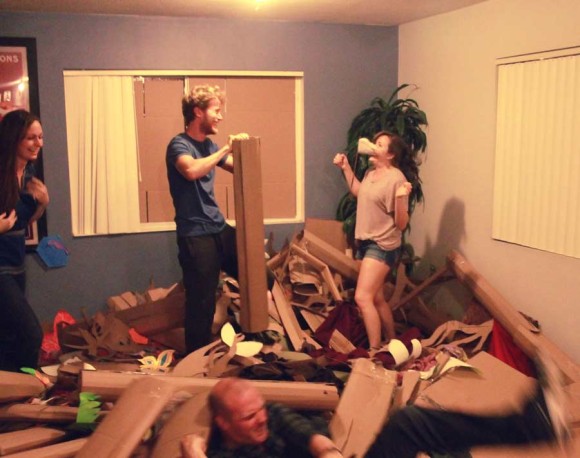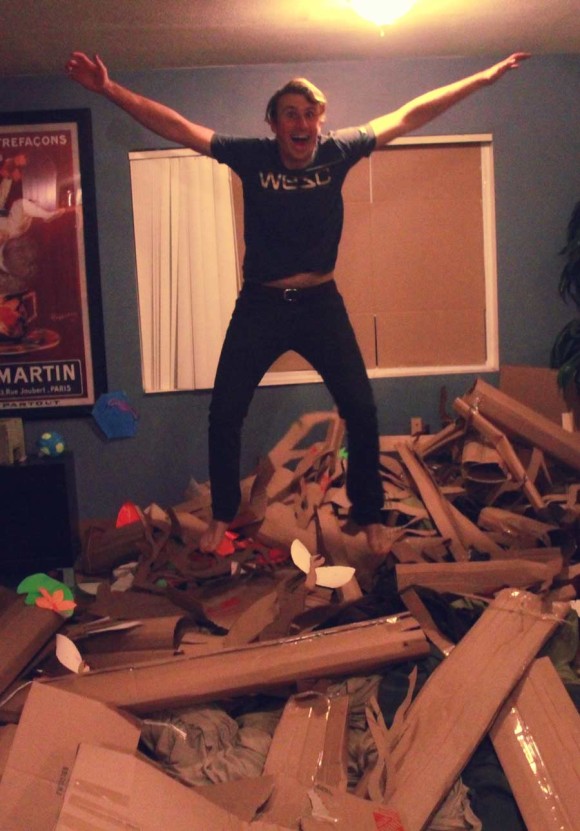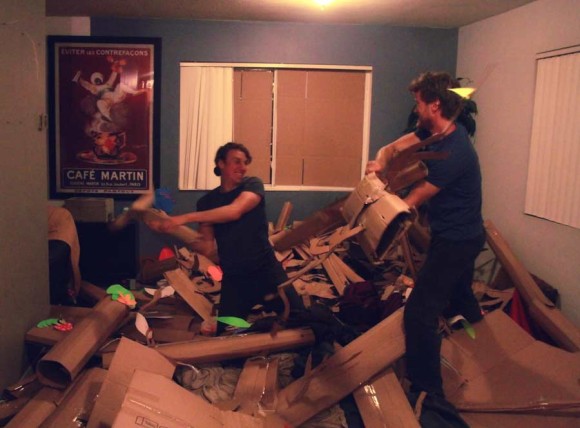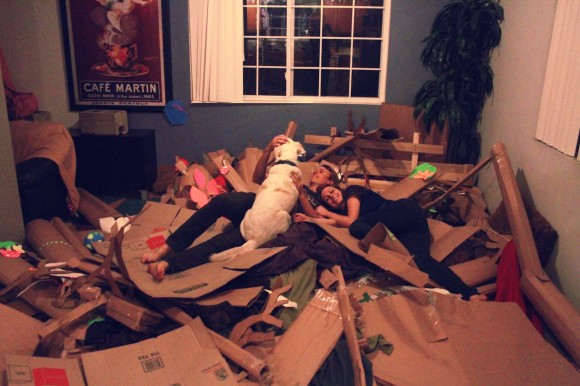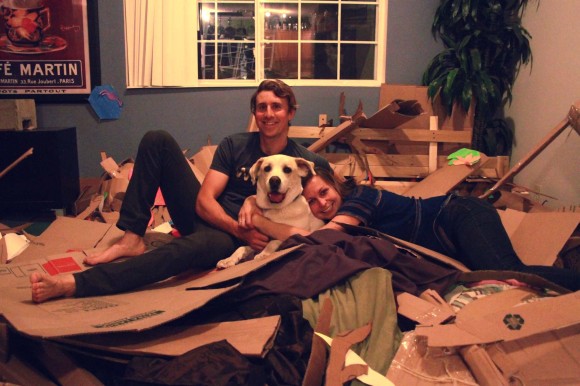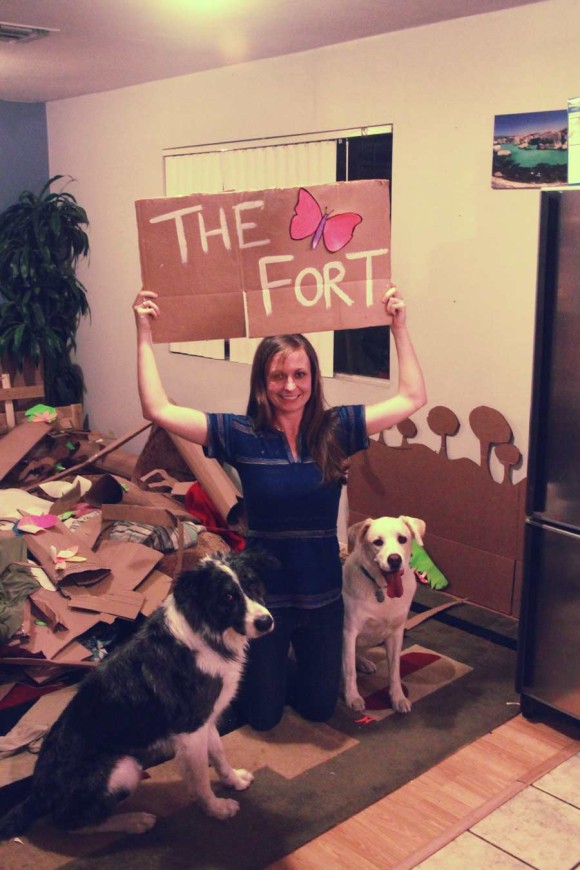 The Verdict:
This was probably the most well-received fort we've ever created.  It wasn't too intense in terms of crawling or labor (although it was a very long 11-hour day on Saturday!), and the hangout factor was just right—the combination of cardboard, semi-darkness, neon craft, cushion flooring and ability to draw on the walls seemed to be at exactly the right ratios (not that this is a mathematical problem or anything)!  Success!
Looking Forward:
We all had a discussion and think that next year we are going to approach the fort from a new angle (yet again) and focus on blanket walling—a bit more of a nod to our childhoods.  And yet another idea on how to build a fort inside.
Stay tuned—the 3rd weekend in May!
View all our Epic Forts by clicking here!