Remember back in March when I said it would be great to have enough boxes to build a fort?
Well….
Time Lapse of Fort Building:
Fort Walk-Through:
View all our Forts on Youtube.
Some Photos: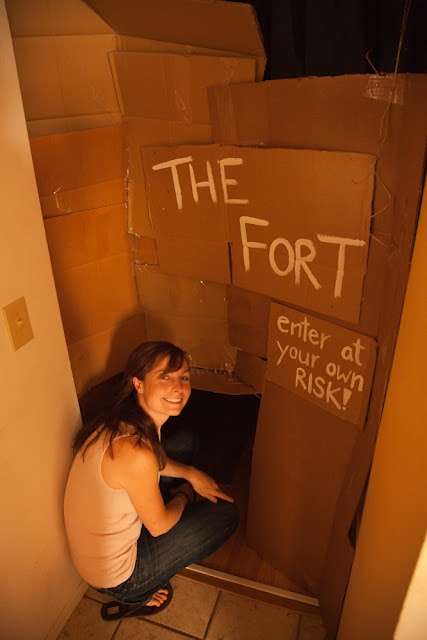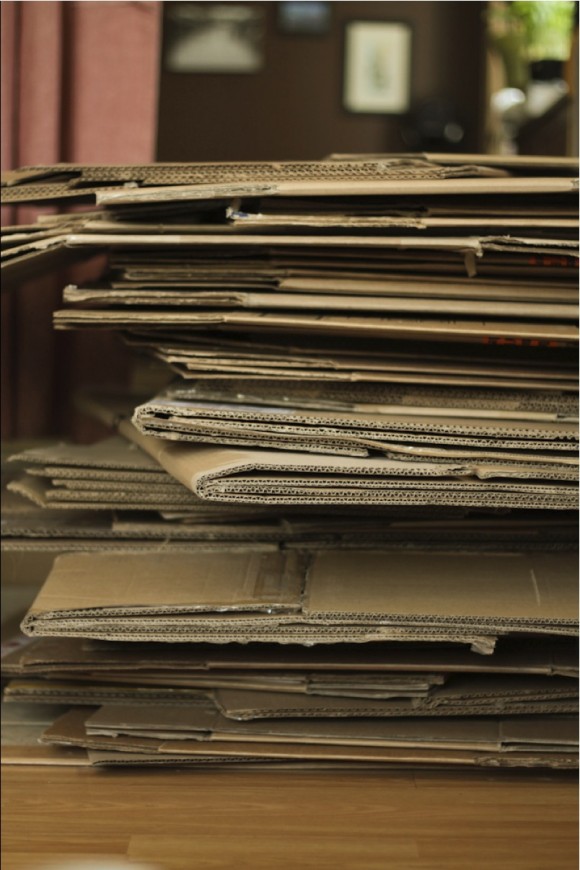 Features:
2 entrances, one lit with Christmas lights for navigation
a napping nook full of pillows and blankets, just big enough for one person
wall paintings to make it a bit more "homey"
a blanket ceiling
a movie screening room – we rigged our projector to project onto a blanket hung on the wall of the inside of the fort. It was the coziest movie room I've ever been in.
in-house couches. We wanted to actually hang out in there for long periods of time, so we "upgraded" it to an adult-friendly space.
How to build an epic fort:
Ingredients:
5 unusually enthusiastic grown-up fort-builders
a plethora of tape
twine (for structural support for taller forts)
tons of shipping boxes from fair ivy and Frys
blankets and pillows
paint (for decorating the walls)
Total building time: 5-6 hours
We had so much fun this is officially becoming an annual event. We already have plans for a two-story fort for next time!And now for the finished product!
(if you'd like to build a fort every year, mark your calendars: National Fort Building Day will be the 3rd Saturday in May).
View all our Epic Forts by clicking here!