Somehow I was convinced to wear this most outrageous dress for New Years—but I ended up liking it!  We silver-leafed some of my old shoes and even my fingernails to match the silver spikes.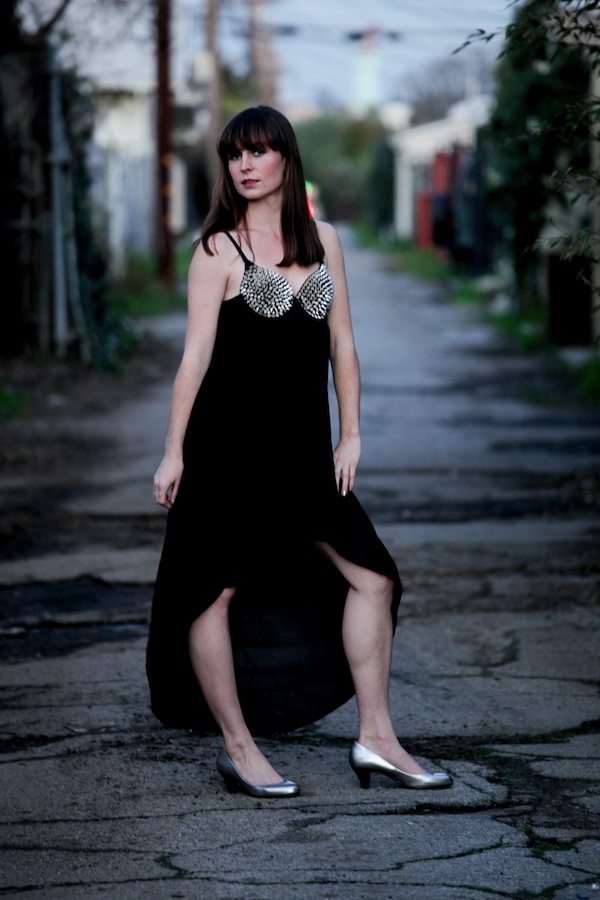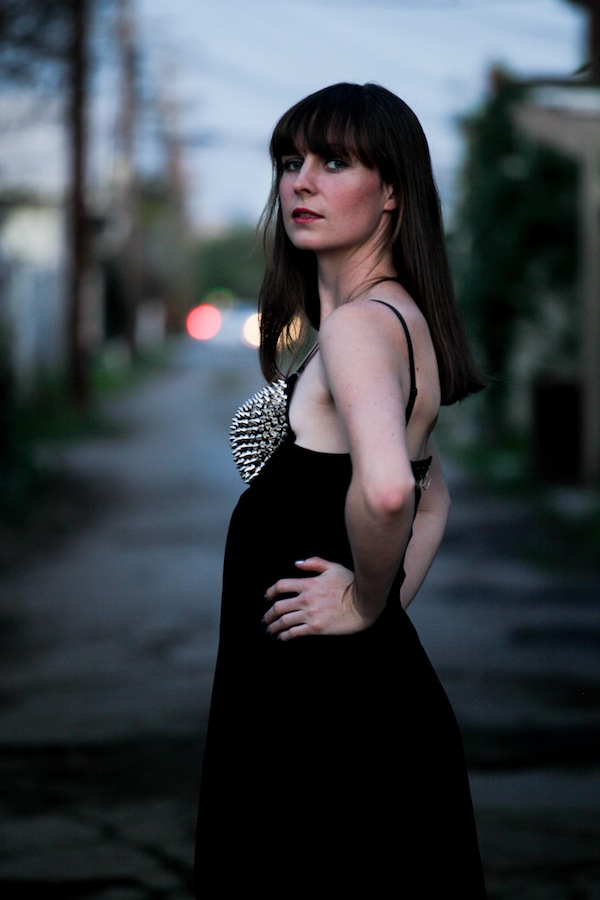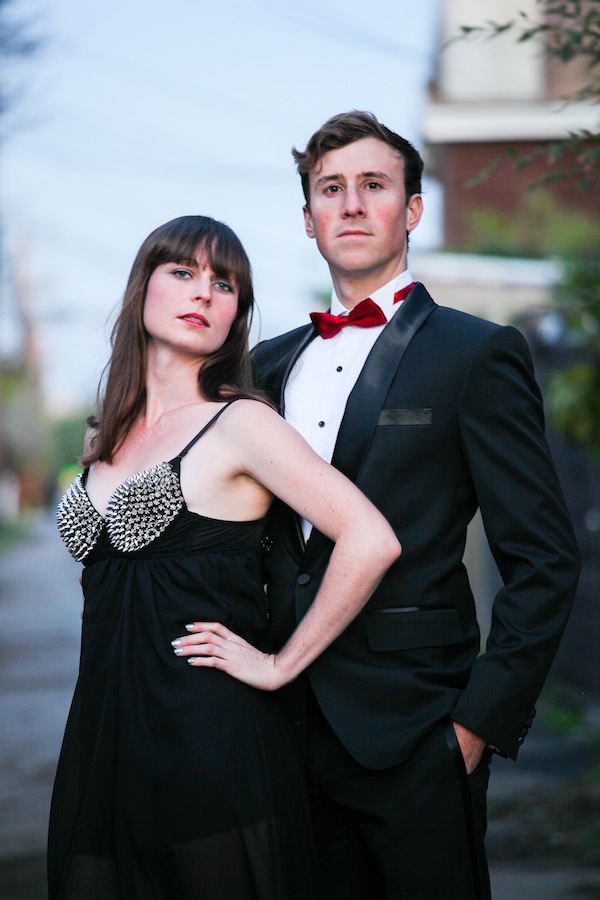 And check out Chris' mask he made over the Christmas holidays (detailed craft instructions coming soon!):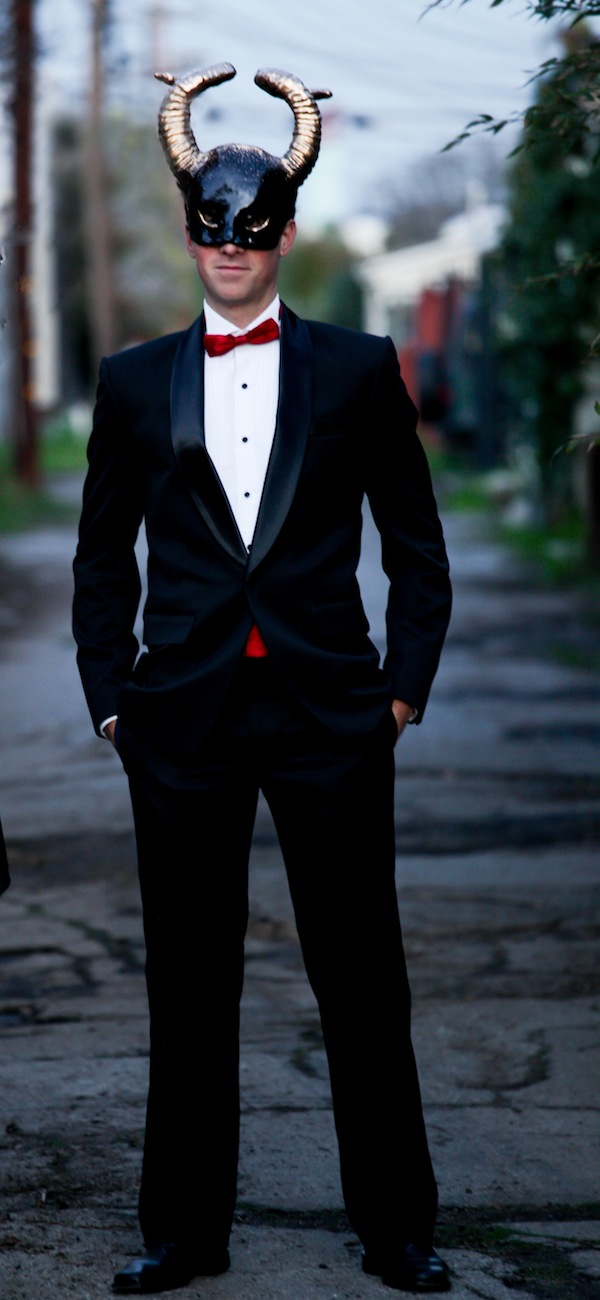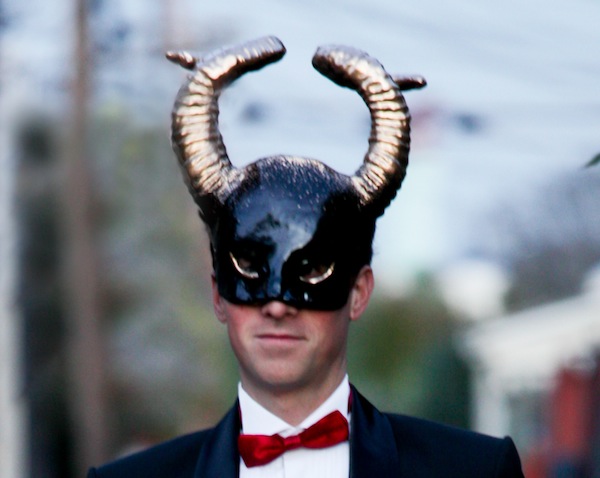 After taking some fun modeling photos in the alley, Chris and I went to The Edison in Downtown LA, a retro bar converted from an old early-1900s power plant!  It was fantastic, with sultry singer and swingin' band Lyndsay & the All-Nighters playing all night, some unusual rope dancers hanging from the ceiling, kookily-dressed folk on stilts, and of course the green fairy serving absinthe!