For Halloween this year, Chris decided to do a Dr Horrible costume (a more specific mad scientist costume—if you don't know who Dr. Horrible is, check this out). I was surprised at how quickly he pulled it all together (on the day of the party!), but was even more surprised at the amazing DIY death ray he seemed to fashion out of nothing.
Firstly, here's the finished Dr Horrible costume: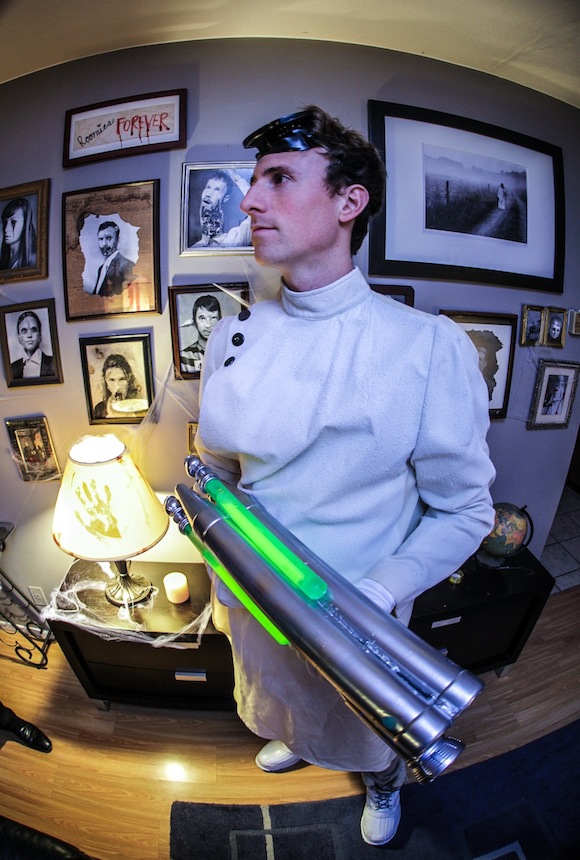 (You can see the awesome Halloween Portraits of our roommates in the background!)
And now I'm going to show you how he did it!
Materials for the gun:
4-8 of tube-shaped trinkets (from the dollar store—a couple of them should be smaller and clear and the rest can be bigger and non-clear)
a toy gun (also from the dollar store)
glow sticks (dollar store again)
random trinkets of any shape (OPTIONAL)
silver spray paint
hot glue gun
Cost: $12
Steps:
1.  Gather all your non-clear tube trinkets together, along with your toy gun: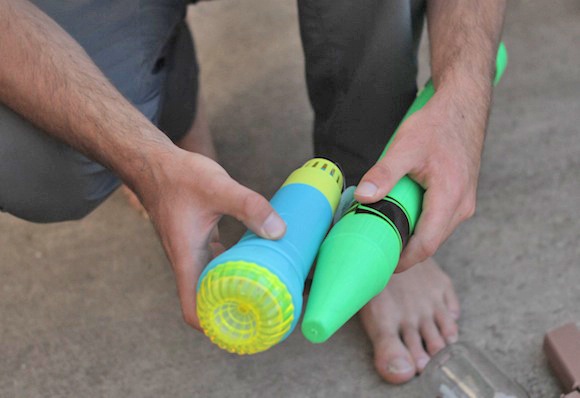 2.  Attach the tube trinkets together, with tape for now (until you glue them), and cut a hole in one to slot the toy gun into: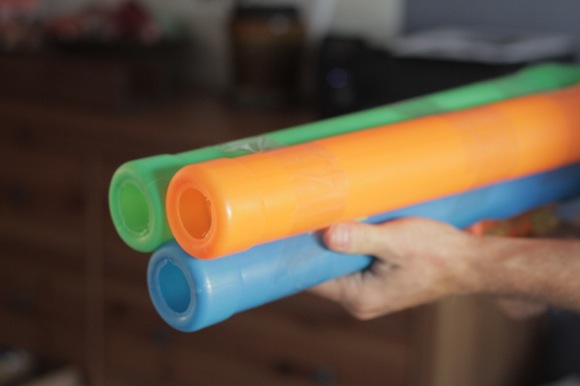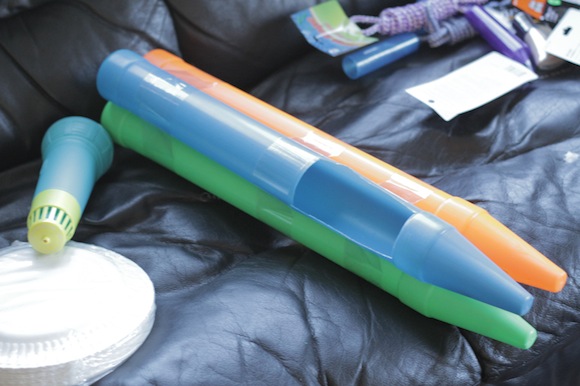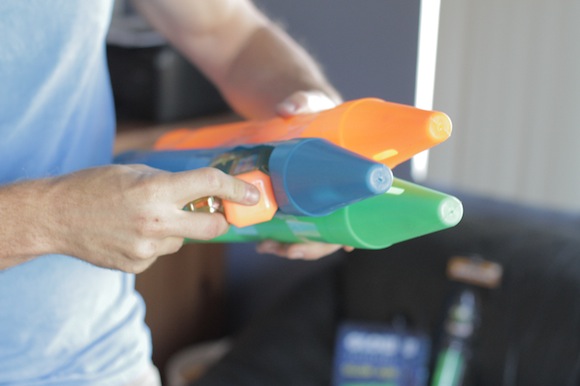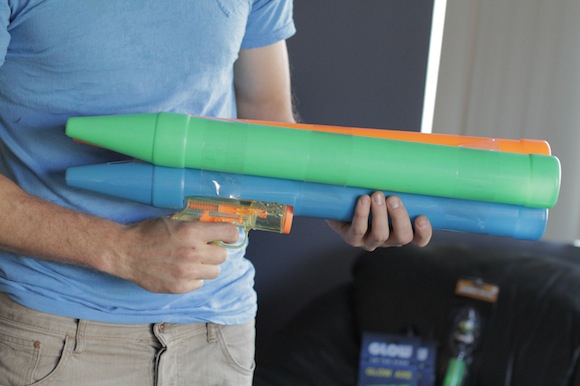 3.  Glue everything securely, attach a bunch of random other trinkets to the gun as you see fit, and spray paint the whole thing with your silver paint (do not attach the glow stick part yet):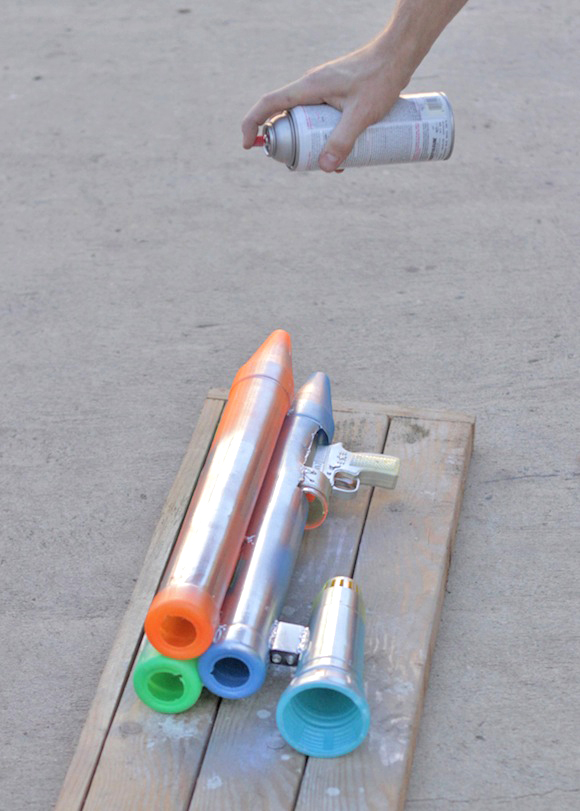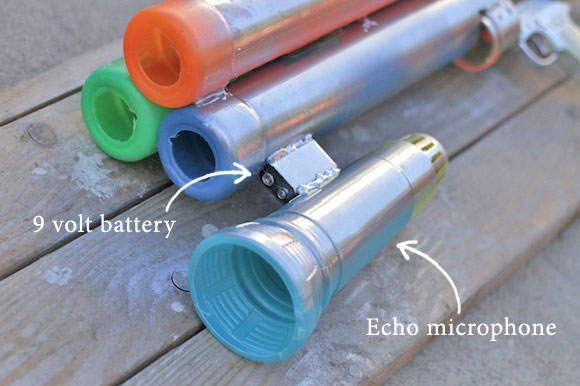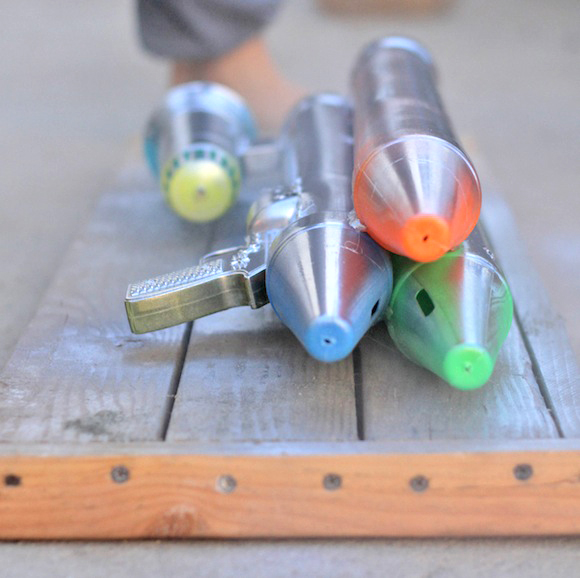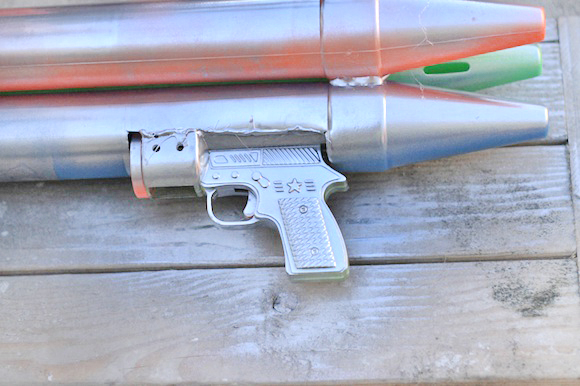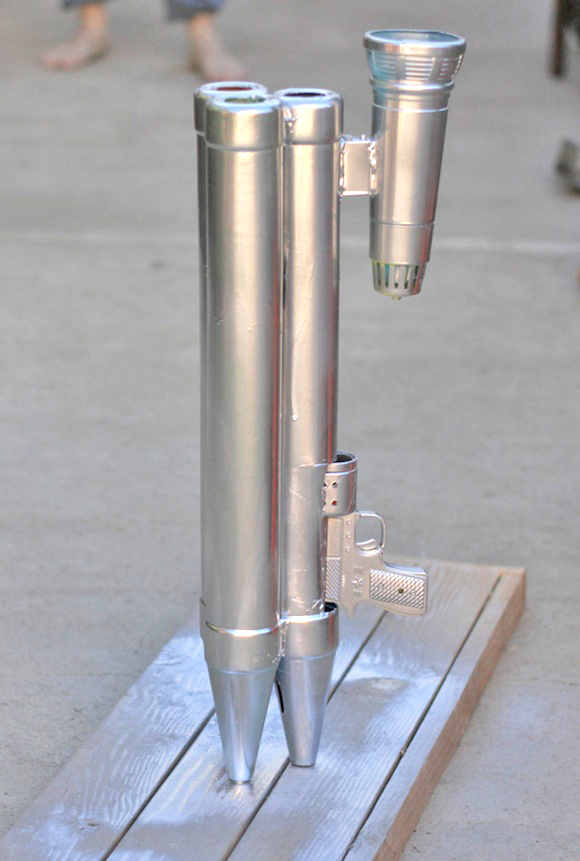 4:  Once it has dried, open the clear tube trinkets, fill them with liquid (soapy water is good, or if they already have bubble mix in them even better), and attach them to the sides of the gun.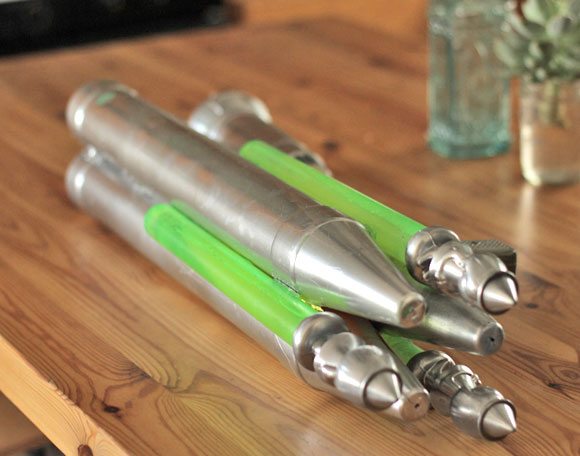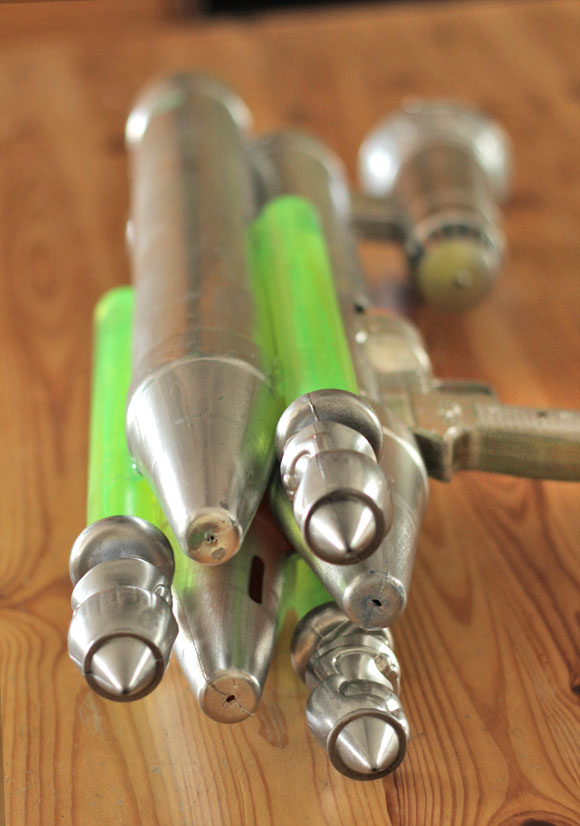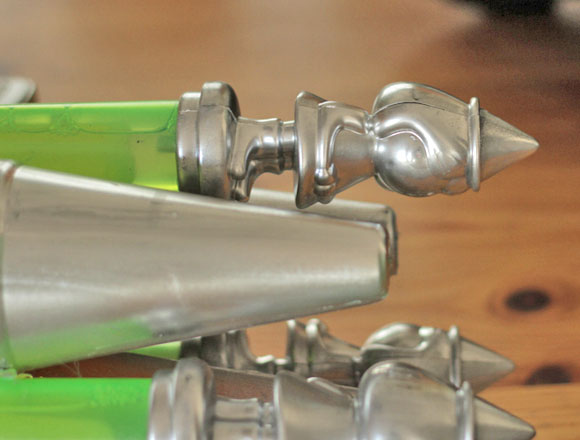 Can you see the little witch that this used to be?
5.  When you are ready to go out in your costume, crack the glow sticks, slide them into the clear tubes, and you're good to go!
More of the Mad scientist costume parts: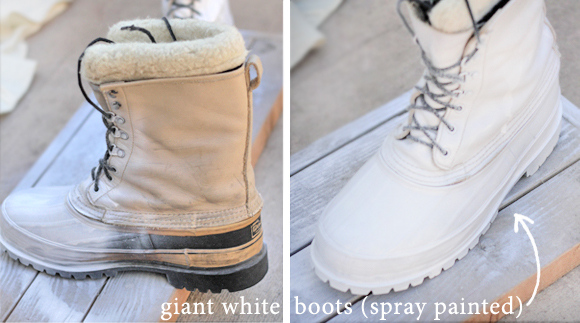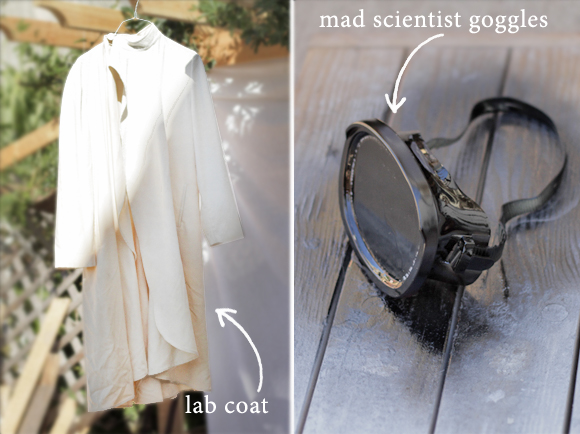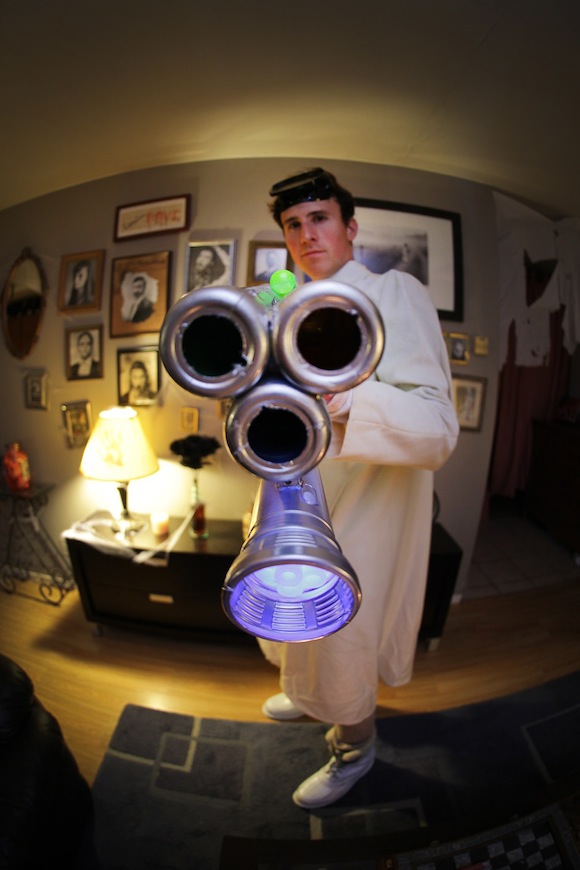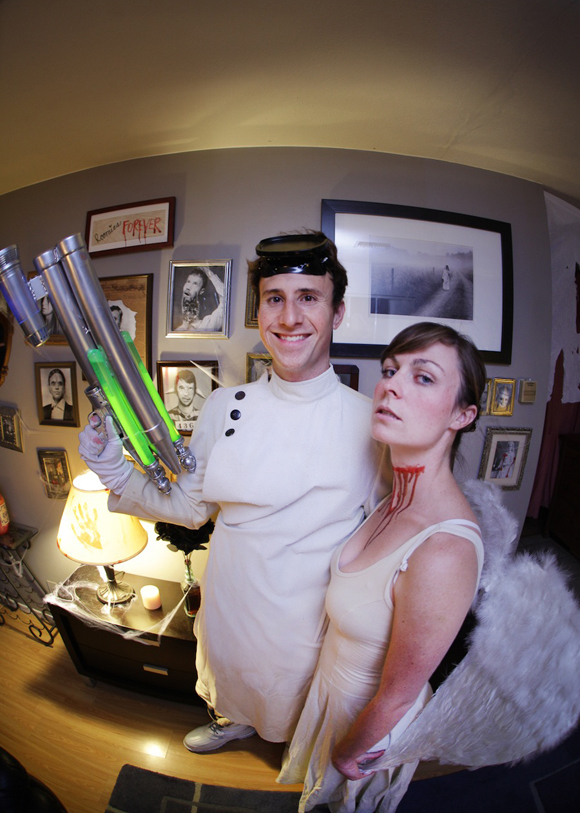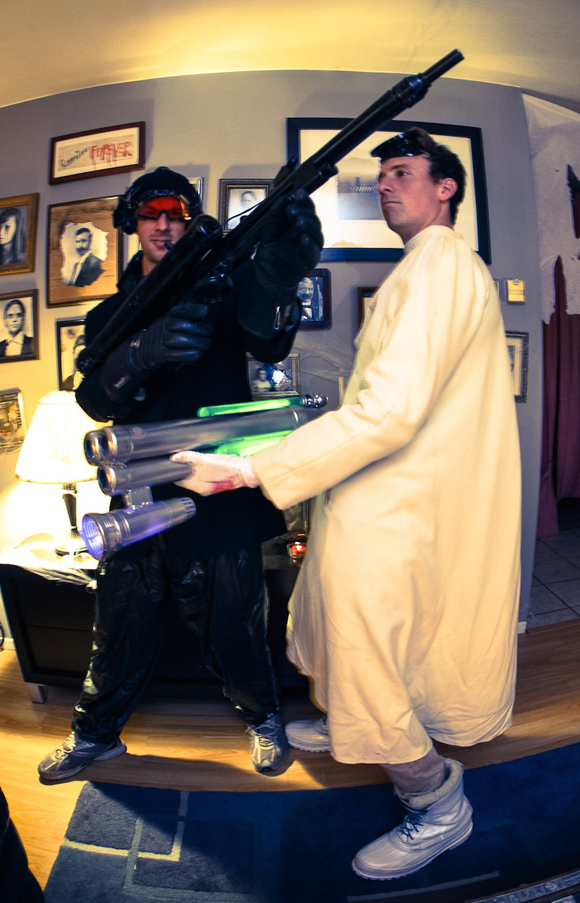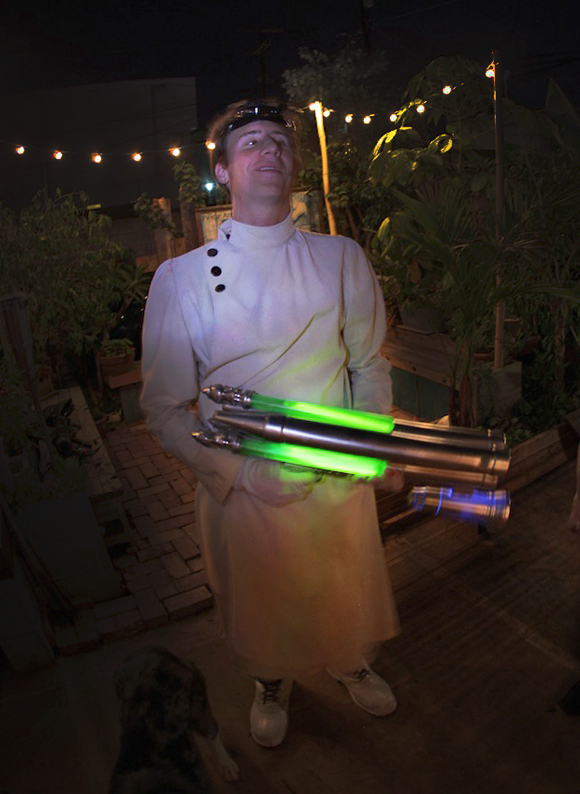 Awesome!